FACESITTING BITCHES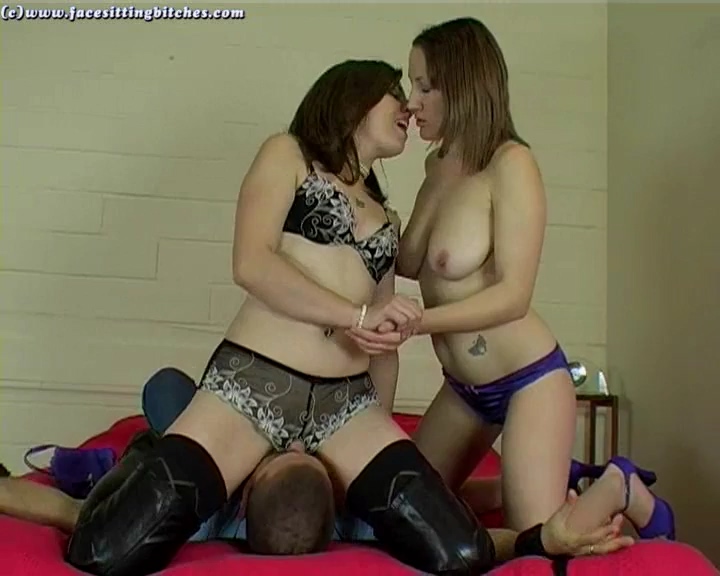 Description:
Jerome walks in and catches his girlfriend Ayla in a passionate lesbian clinch with her girlfriend Slide. Its not the first time he has caught the girls together and he has forbidden Ayla from seeing Slide again! Unfortunately for Jerome, Ayla has decided she much prefers being a lesbian, so the girls decide to have a bit of fun at Jeromes expense. They tie him to the bed and cuckold him – telling him to watch as they kiss passionately and run their hands all over each others bodies. Jerome is powerless to resist as the girls get dirty on his face, and the final humiliation comes when Slide reaches down into Aylas silky panties and rubs her to orgasm on his face! A very sexy video as the lesbian girls enjoy using Jerome! (Duration : 31 Minutes)

Published Friday 1st of January 2010

Keywords: humiliating, lingerie, ayla, restraint / bondage, heels, boots, bedroom, panties, slide, topless.

Code: FB0117
Technical data:
facesitting-bitches-femdom-blog.cc-0111.mp4
File Size : 252.6 MB
Resolution : 720×576
Duration : 00:31:03
Video : H264 (Main) :: 1101 kb/s, 25.00 fps
Audio : AAC (LC) :: 32 kbps, 22050 Hz, 2 channels :: Eng