BALLBUSTIN' & FOOT LOVIN'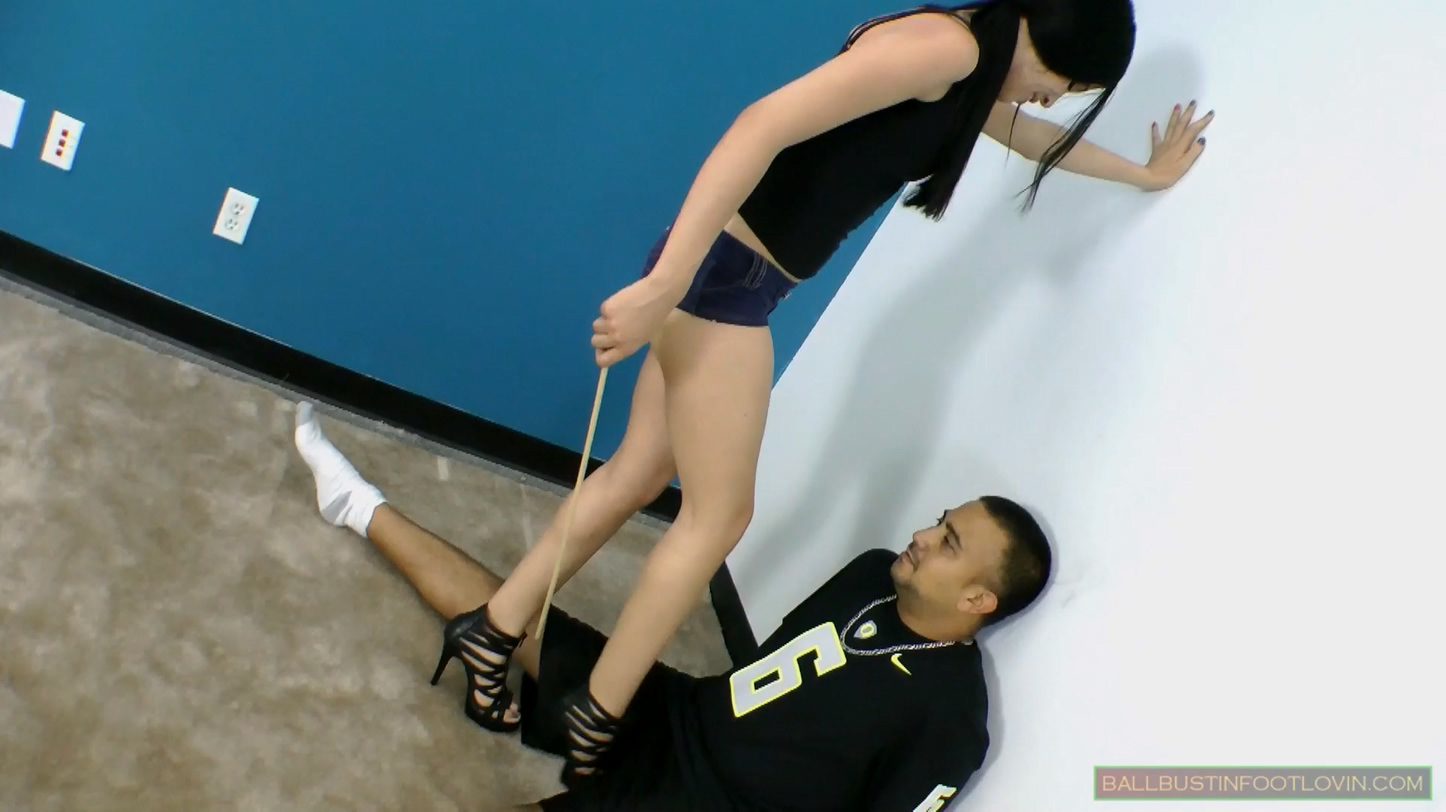 Description:
We were contacted by a fan of our Ballbusting content (Jose), who wanted to appear in one of our Ballbusting videos and needless to say we were able to accommodate his wishes by hooking him up with one of his favorite Ballbusters…. Miss Tiffany.

Jose seemed confident he could take anything Miss Tiffany gave him, as she is a petite 100 pound (45.35 kg) girl. But after the first kick you could see that uh-oh moment flash across his face just as Miss Tiffany delivered yet another powerful and accurate kick to his virgin balls!

Jose struggles to keep his balls properly presented to Miss Tiffany as the pain he is in keeps putting him back on the floor. It was a struggle for him to take just 7 minutes of Miss Tiffany!

In this clip: BALLBUSTING, FEMDOM, HIGH HEELS, KICKING, KNEES, BALL STOMPING, HANDCUFF AND SHACKLE FETISH, AUDITION, FAN, BALL, LAUGHING, HUMILIATION, NON PRO, FIRST TIME, HOBBYIST

Category: FEMDOM
Related Categories: HANDCUFF AND SHACKLE FETISH, HIGH HEELS, BALLBUSTING, BALL STOMPING, KICKING.
Keywords: miss tiffany, laughing, humiliation, tamakeri, audition, balls, cojones, hoden, knees, nuts, kebranozes, palle, ball, testicles, huevos.

Published date: 6/22/2013
Starring: Miss Tiffany
Technical data:
premium-femdom-blog.cc-00033.mp4
File Size : 338.12 MB
Resolution : 1920×1080
Duration : 00:07:46
Video : H264 (Constrained Baseline) :: 5876 kb/s, 29.97 fps
Audio : AAC (LC) :: 192 kbps, 44100 Hz, 2 channels :: Eng