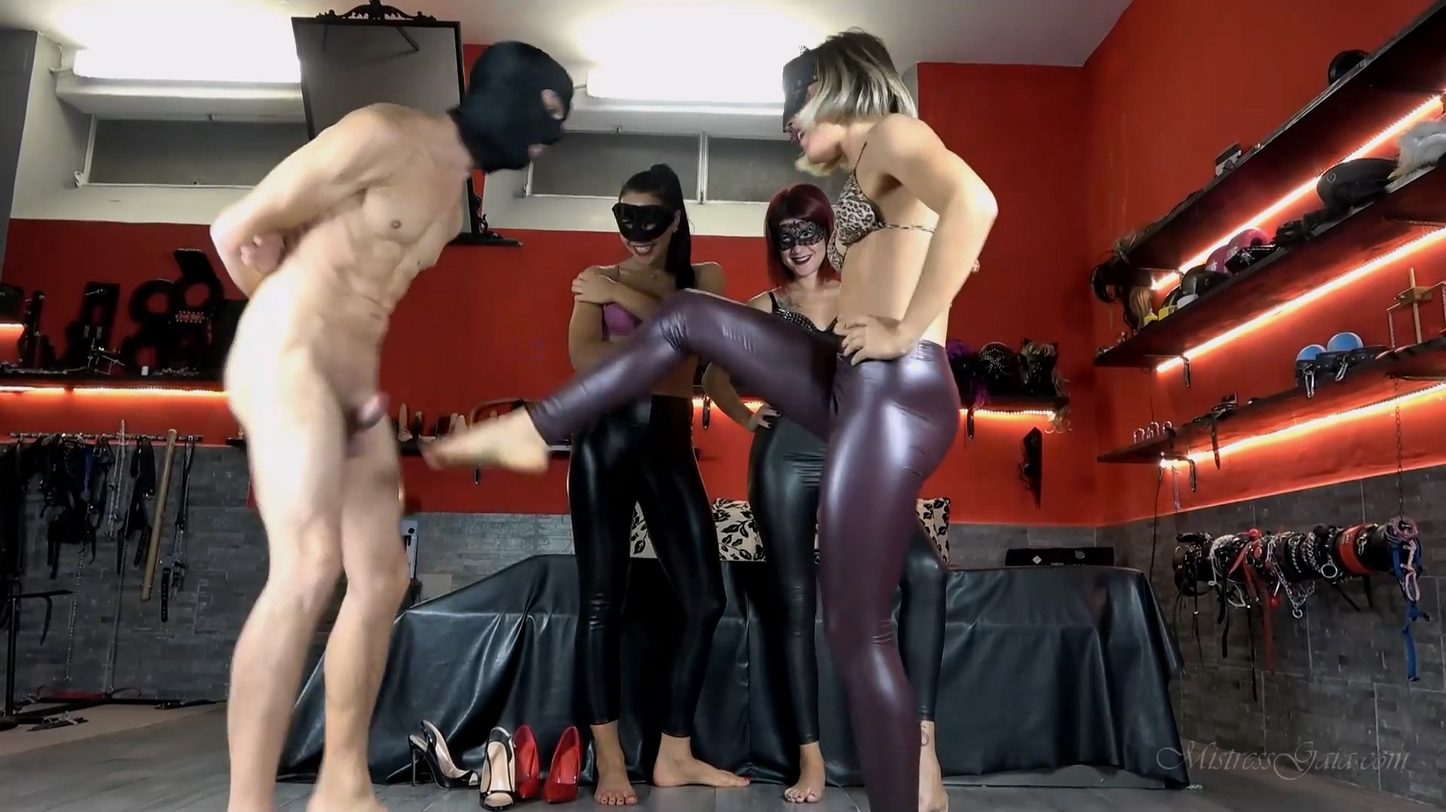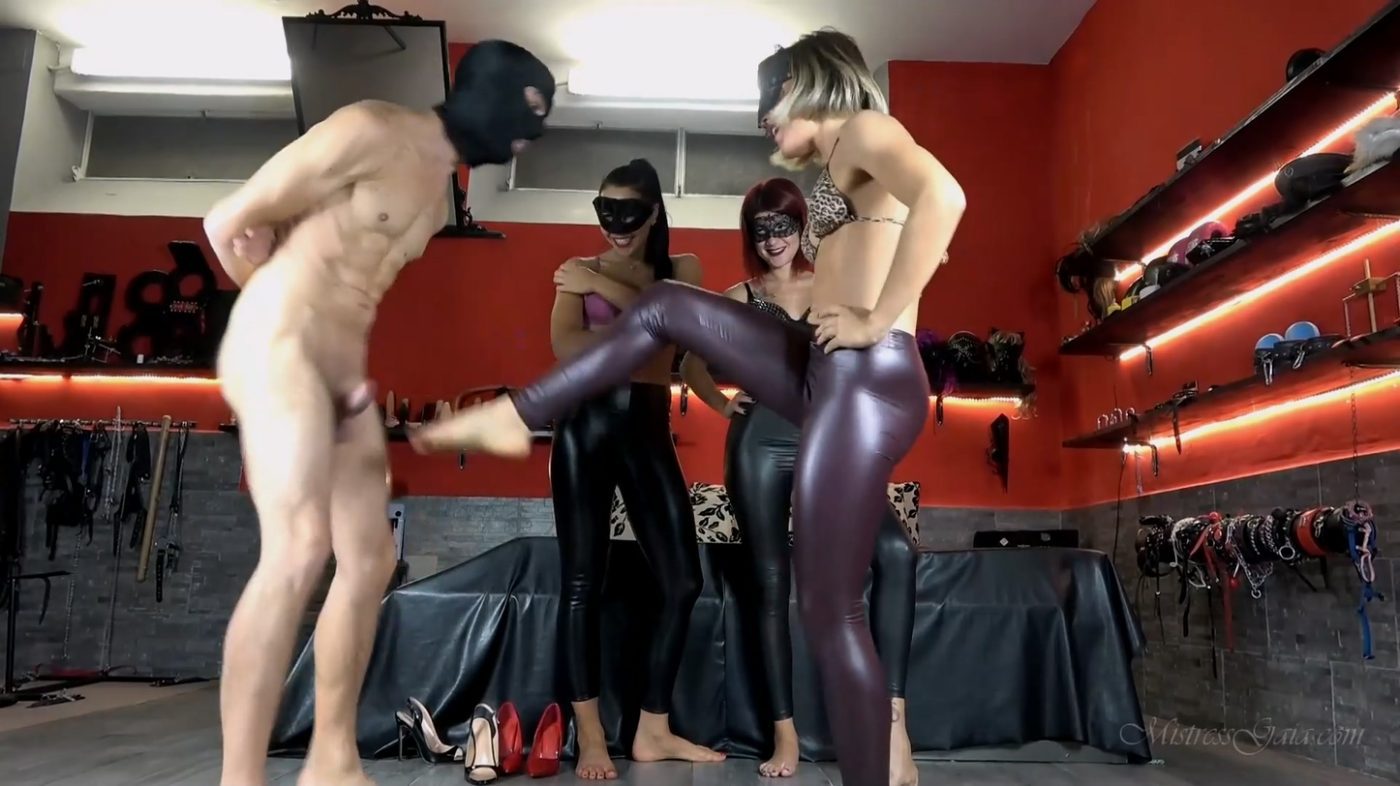 Description:
ITALIAN SPEAKING

With three beautiful mistress to deal with, I want to see how resilient my bitch of a slave can be. We are going to put him through a severe ballbusting session. Of course, we will make sure he suffers for us, and we will enjoy every minute of it. We begin with a little warm up to get our range and feel. Then it's time to get down to business as we increase the severity of our kicks. Our shoes seem to be getting in the way, so we remove them and allow our slut the luxury of our bare feet. As we take turns at pulverizing his balls, It's not long before we have him on the floor. I decide to keep him on his knees, and order him to kneel with his hanging fruit ripe for the kicking. Our bitch can only squirm in agony, as we continue to enjoy ourselves. With him finally broken and on his knees, we allow him to worship the beautiful feet of his nut crackers…

Con tre magnifiche Padrone da affrontare, sono davvero curiosa di verificare la resistenza del mio schiavo. Lo sottoporremo a una durissima sessione di ballbusting. Soffrira' per tutto il tempo, ed Io e le mie amiche godremo di ogni minuto della sua sofferenza. Iniziamo con qualche colpo di riscaldamento giusto per prendere le misure. Siamo pronte!!!! Ci mettiamo al lavoro con estrema energia, aumentando l' intensita' dei colpi calcio dopo calcio. Dopo un po togliamo le nostre scarpe, vogliamo far assaggiare alla nostra puttanella la forza dei nostri piedi nudi. Lo colpiamo a turno con precisione, e non passa molto tempo prima che lo schiavo crolli in terra sul pavimento. Gli ordino di mettersi in ginocchio, gambe larghe con il cazzo e le palle penzoloni. Lo colpiamo di nuovo, provocando le contorsioni agonizzanti della nostra puttana.
Gli ultimi colpi sono stati fatali, da sentire il diretta il crack delle sue palle e constringendolo in ginocchio. Sara' difficile alzarsi dalle sue ginocchia con il dolore che sta provando, ma almeno puo' godere del privilegio di adorare i bellissimi piedi delle Sue sadiche Mistress schiaccianoci…

Category: BALLBUSTING
Related Categories: FEMALE DOMINATION, DOUBLE DOMINATION, BDSM, FEMALE SUPREMACY.
Keywords: gaia, ballbusting, ball, female domination, double domination, foot fetish, bdsm, nut crackers, kicking, domina gaia, padrona gaia, mistress gaia.

Published date: 10/25/2019
Starring: Mistress Gaia
Technical data:
premium-femdom-blog.cc-00047.mp4
File Size : 731.74 MB
Resolution : 1920×1080
Duration : 00:12:39
Video : H264 (Constrained Baseline) :: 7878 kb/s, 30.00 fps
Audio : AAC (LC) :: 192 kbps, 44100 Hz, 2 channels :: Eng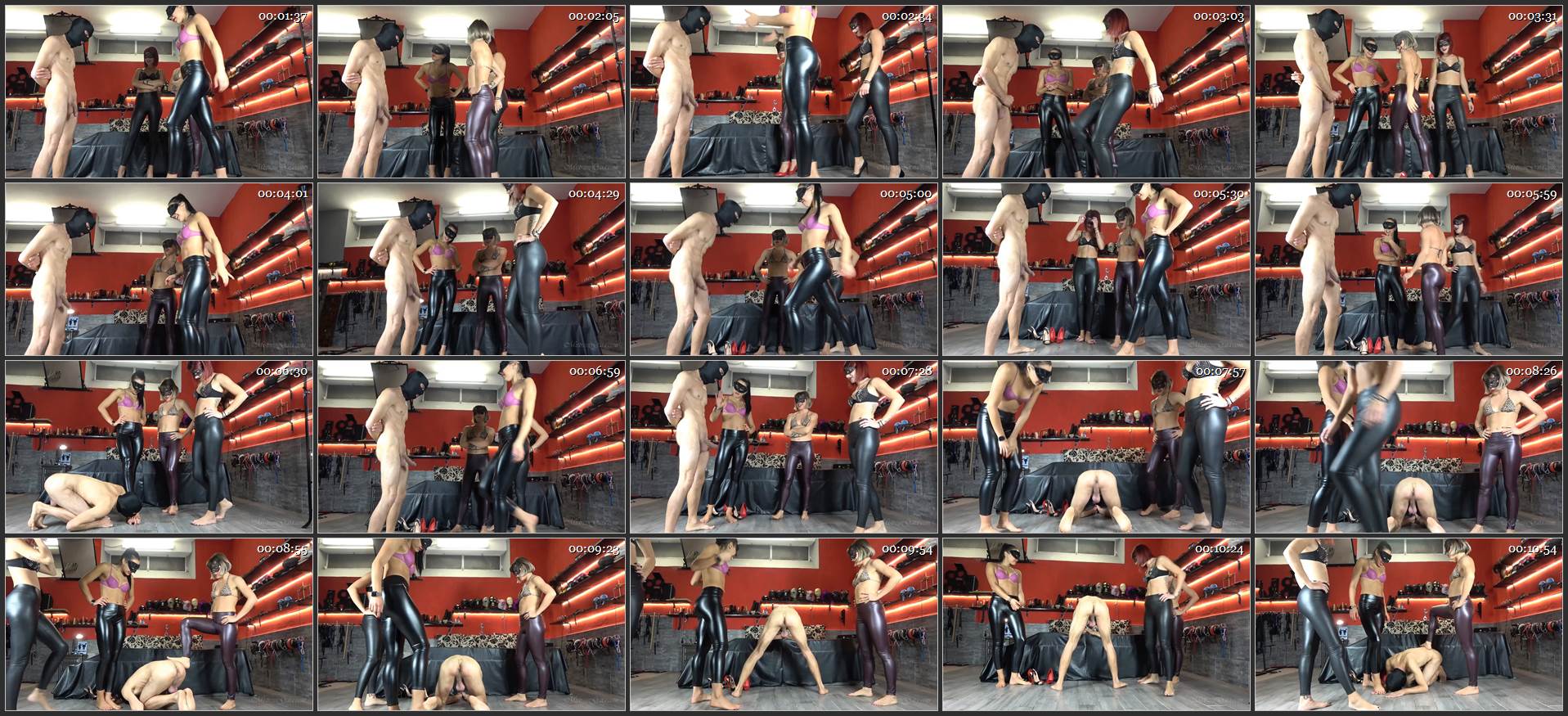 Visited 9 times, 9 visit(s) today