FACESITTING BITCHES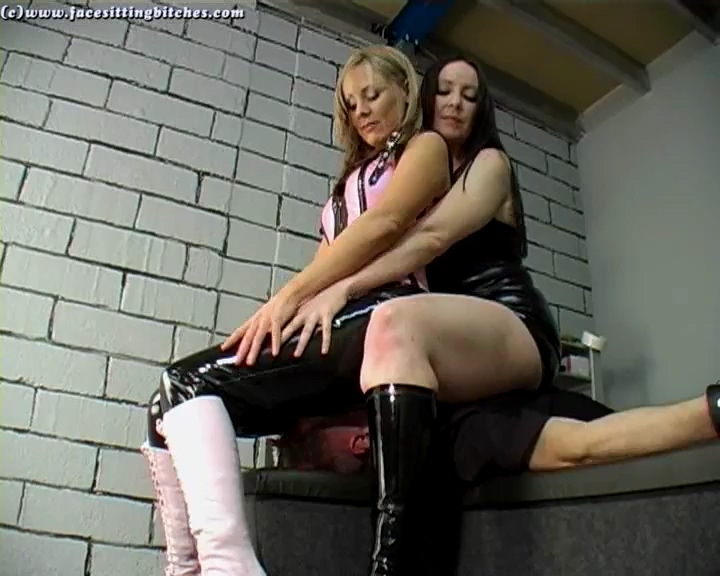 Description:
Danny thinks he is onto a real winner – he thinks he is about to get lucky with two hot PVC clad babes at the same time! Jessica and Claire bring him home to their kinky S and M apartment, where they strap him to their queening cross ready for some fun – at his expense! The girls only have eyes for eachother and tease Danny as they make out and run their hands all over eachothers plastic-covered bodies whilst taking a comfortable seat on his face! Chained Danny really goes through it as the cruel girls subject him to some punishing double facesitting – and their airtight PVC clothing means he is in for some serious smothering! The girls clearly get off on the suffering they are causing their male victim as they get horny and kiss passionately as they smother him! A very sexy video indeed! (Duration : 32 Minutes)

Published Friday 1st of January 2010

Keywords: trousers / jeans / pants / leggings, claire, pvc & fetish, restraint / bondage, 2 or more sitters, dresses and skirts, dungeon, heels, thong / g-string, jessica.

Code: FB0131
Technical data:
facesitting-bitches-femdom-blog.cc-0125.mp4
File Size : 267.73 MB
Resolution : 720×576
Duration : 00:32:54
Video : H264 (Main) :: 1101 kb/s, 25.00 fps
Audio : AAC (LC) :: 32 kbps, 22050 Hz, 2 channels :: Eng