MISS ISOBEL DEVI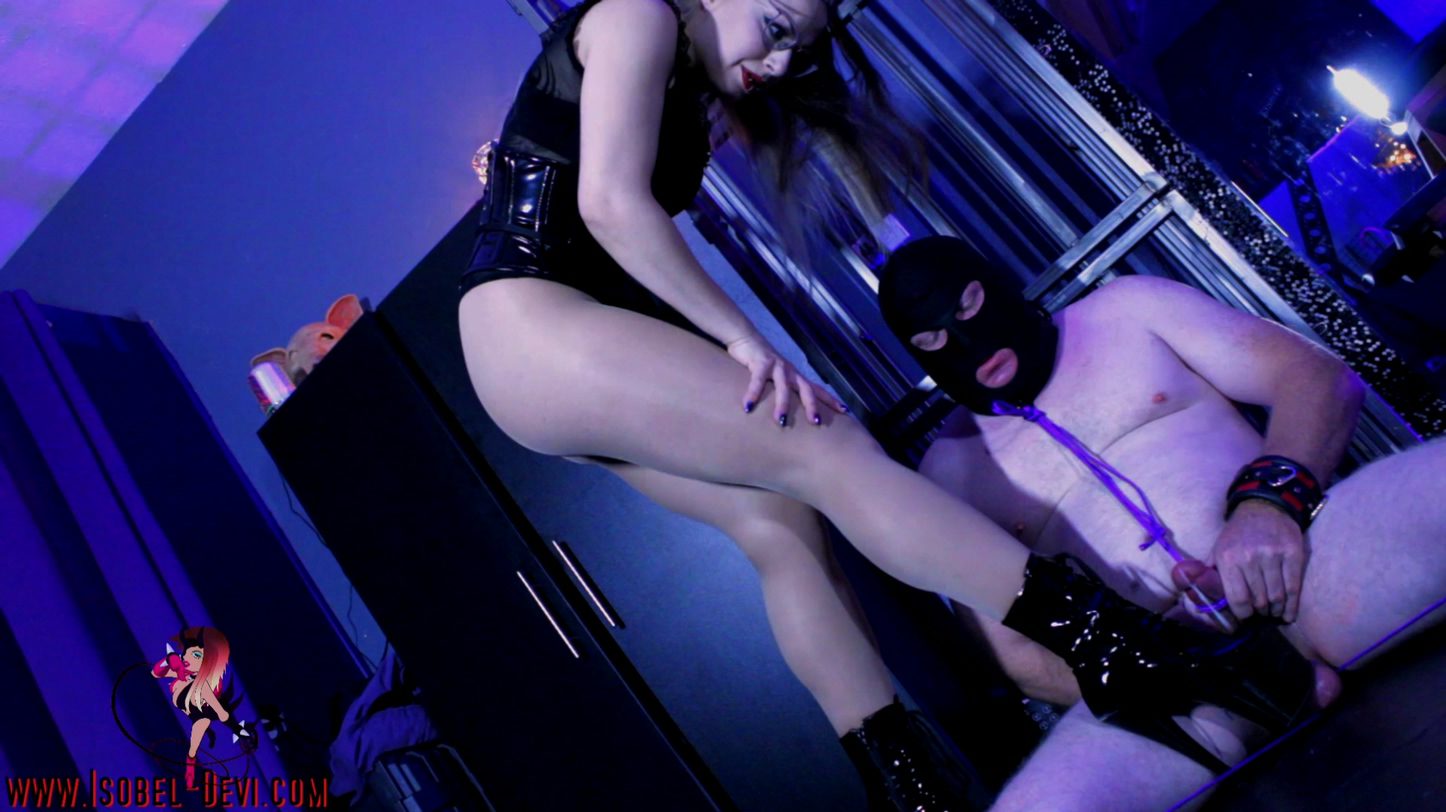 Description:
Part Four

I have had my fill of the whip and the cane, for now. It is time for a little change of scenery and perspective. Those balls are much too bulbous for my liking. They should be flat. First I have to tie his useless dick out of the way, then I can really squish them under my heel. What is stronger, my platform heel boots, or his sack? My heels obviously. If he does not realize it now, he will be certain by the end of this game that his balls are inferior and will become any shape I want them to be. So when I finally extract the filth that has been filling him with so much arrogance, he will lick it all off my boots and thank me for making him a slightly less flawed beast.

Category: CBT
Related Categories: BALLBUSTING, BONDAGE, FEMDOM, RUINED ORGASMS, TRAMPLING.
Keywords: ball kicking, sadist, dominatrix, high heels, pvc, humiliation, alternative model, bulgarian model, boots, cock kicking, female supremacy, glasses.

Published date: 9/2/2022
Starring: Miss Isobel Devi
Technical data:
premium-femdom-blog.cc-00036.mp4
File Size : 690.29 MB
Resolution : 1920×1080
Duration : 00:04:51
Video : H264 (Constrained Baseline) :: 19644 kb/s, 30.00 fps
Audio : AAC (LC) :: 192 kbps, 44100 Hz, 2 channels :: Eng