GAS PEDAL FOOTJOBS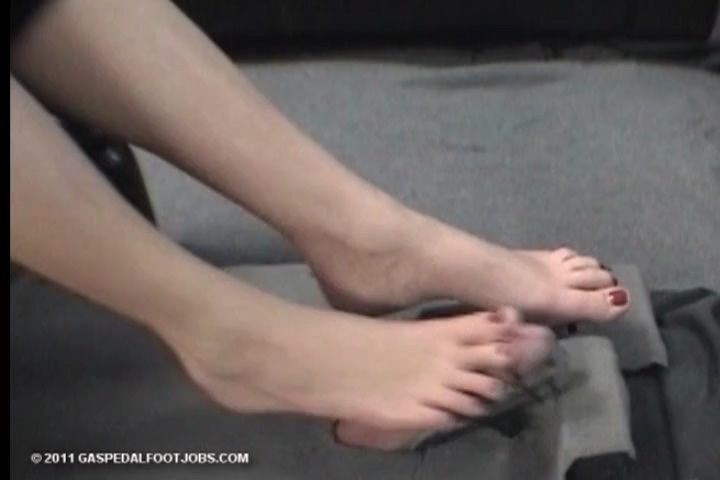 Description:
You've seen this gorgeous German blonde pump your cock pedal so hard in her platforms that your cum had in it. That is brutally realistic pedal pumping!

Now she's back and she brought a hot brunette friend who is also German.
In fact, this girl had to cancel one shoot because she was having real car trouble! They both laughed because she was doing exactly what we wanted to see – pumping the gas pedal mercilessly! (Too bad she didn't have a camera)

They take turns acting out this recent car trouble on your cock pedal and it is powerful, hard pumping from both of them.

This clip is over 30:00 in length and one of our longest yet. Great camera views of both girls in our car and during the footjob.
Listen to the blonde make revving noises, 'Ruuumm!! ruuummm!!' and then as she floods you she begins to scream, 'Yes, come on! Yes! Yeeesss!!'
It's like she's cumming with you, yelling out as she pumps your cum out – shown from multiple views.

Category: PEDAL PUMPING
Related Categories: CRANKING, CBT, TOEJOBS, TRAMPLING, FOOTJOBS.
Keywords: flooded, cum shot, german.

Published date: 10/6/2011
Starring:
Technical data:
gpfj-femdom-blog.cc-0069.flv
File Size : 270.54 MB
Resolution : 720×480
Duration : 00:30:10
Video : H264 (High) :: 1210 kb/s, 25.00 fps
Audio : MP3 :: 65 kbps, 44100 Hz, 1 channel