SADISTIC QUEENS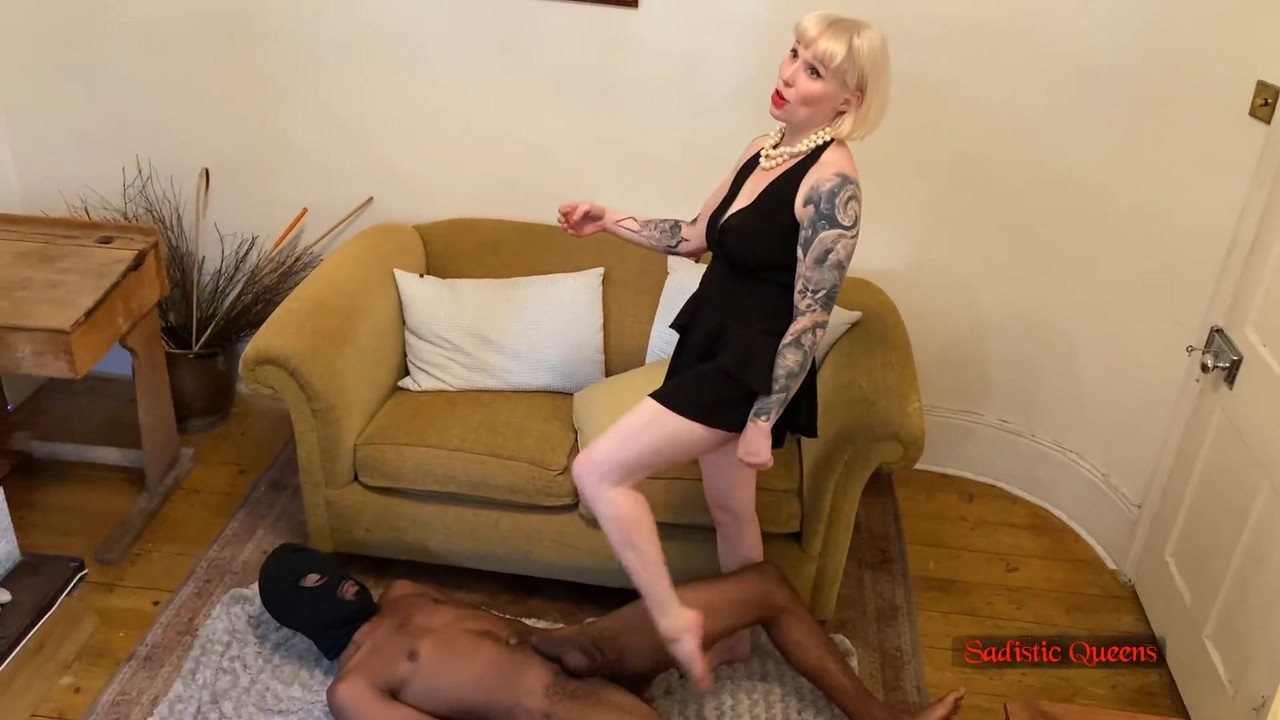 Description:
Miss Ruby Marks is relaxing at home on her sofa with her slave Squishy at her feet
Squishy is just a pair of cock & balls, a toy to Miss Ruby and he will forever be reminded of this from now on!
Miss Ruby applies all of her weight onto Squishy, as she crushes & flattens his cock & balls and even rests her Louboutin sharp high heel on his face at the same time
The intensity increases as the scene progresses and Miss Ruby proceeds to stomp all over her slaves cock & balls, laughing at him as his squirms around
But Miss Ruby is far from finished and will only stop once she is completely satisfied with her beating!
Category: CBT
Related Categories: TRAMPLING, HIGHLY ARCHED FEET, BALLBUSTING, THROATSTANDING, BALL STOMPING.
Keywords: mistress, ruby marks, crush, stomp, crushing, stomping, tattoo, slave, flattening, heels, interracial, trample, sadistic queens, barefoot, femdom.
Published date: 11/9/2021
Starring: Miss Ruby Marks
femdom-blog.cc-01407.mp4
File Size : 473.84 MB
Resolution : 1920×1080
Duration : 00:16:01
Video : H264 (High) :: 3926 kb/s, 60.00 fps
Audio : AAC (LC) :: 196 kbps, 44100 Hz, 2 channels :: Und