FACESITTING BITCHES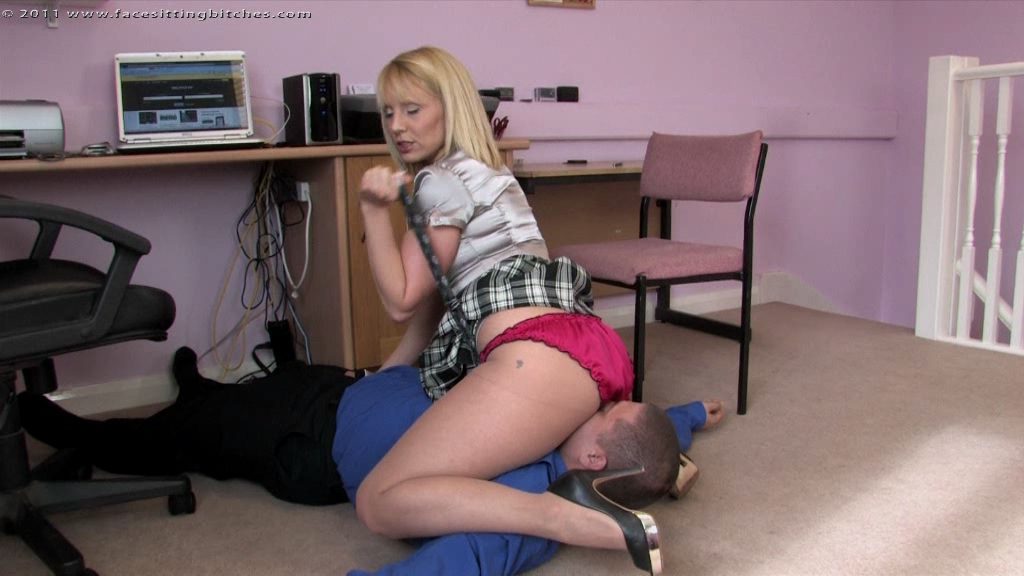 Description:
Jerome arrives at Claire's office ready for interview for the position of Chairman, but there's been a breakdown in communications – Claire is actually looking for a 'Chair Man', which is not quite the job Jerome expected! Dominant Claire goes right ahead with the interview anyway, testing out Jerome's face from all angles to see whether it makes a comfortable chair. Jerome gets well and truly sat on and smothered beneath naturally dominant Claire, who doesn't just humiliate him by putting her ass and pussy in his face, but also makes him sniff her panties to make sure he knows his place. As always from Claire, this is a very sexy, very exciting video! (Duration 30m57s)

Published Thursday 12th of May 2011

Keywords: humiliating, dresses and skirts, office, heels, panties, tights / pantyhose, claire.

Code: FB1074
Starring: Claire
Technical data:
facesitting-bitches-femdom-blog.cc-0279.wmv
File Size : 705.77 MB
Resolution : 1024×576
Duration : 00:30:57
Video : WMV3 (Main) :: 3000 kb/s, 25.00 fps
Audio : WMAV2 :: 192 kbps, 44100 Hz, 2 channels