Trampling Domination of Men: An Exploration of BDSM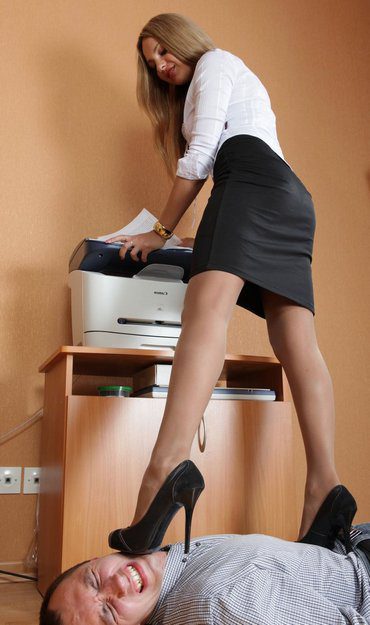 Trampling domination of men is a form of BDSM where a dominant partner walks or stands on the body of their submissive partner, inflicting pain or humiliation. This practice can involve different levels of intensity, ranging from gentle trampling to more intense and painful experiences.
The practice of trampling domination typically involves the submissive partner lying on their back or stomach while the dominant partner walks or stands on different parts of their body, such as the chest, stomach, or back. The dominant partner may wear high heels, boots, or other footwear that adds to the sensation of the trampling. In some cases, the dominant partner may also jump or dance on the submissive partner's body, or trample on specific body parts like the genitals or face.
Trampling domination of men is a way for individuals to explore power dynamics and physical dominance in a sexual context. It allows for the expression of dominance and submission through physical contact, and can be a thrilling and exciting way to explore BDSM and power exchange dynamics. For the submissive partner, trampling can be a way to experience pain and humiliation, while the dominant partner may enjoy the physical control and power that comes with stomping.
However, it's important to approach this practice with care, respect, and communication. Both partners should establish clear boundaries and communicate their desires and limits before engaging in any trampling play. The submissive partner should also be lying on a soft surface to prevent injury, and the dominant partner should avoid standing on bones or other sensitive areas.
In conclusion, trampling domination of men is a physical expression of power dynamics in BDSM that involves a dominant partner walking or standing on the body of their submissive partner. It can be enjoyed in different ways and intensities, but it's crucial to approach it with care and respect for both partners' boundaries and safety.