DOMINA PLANET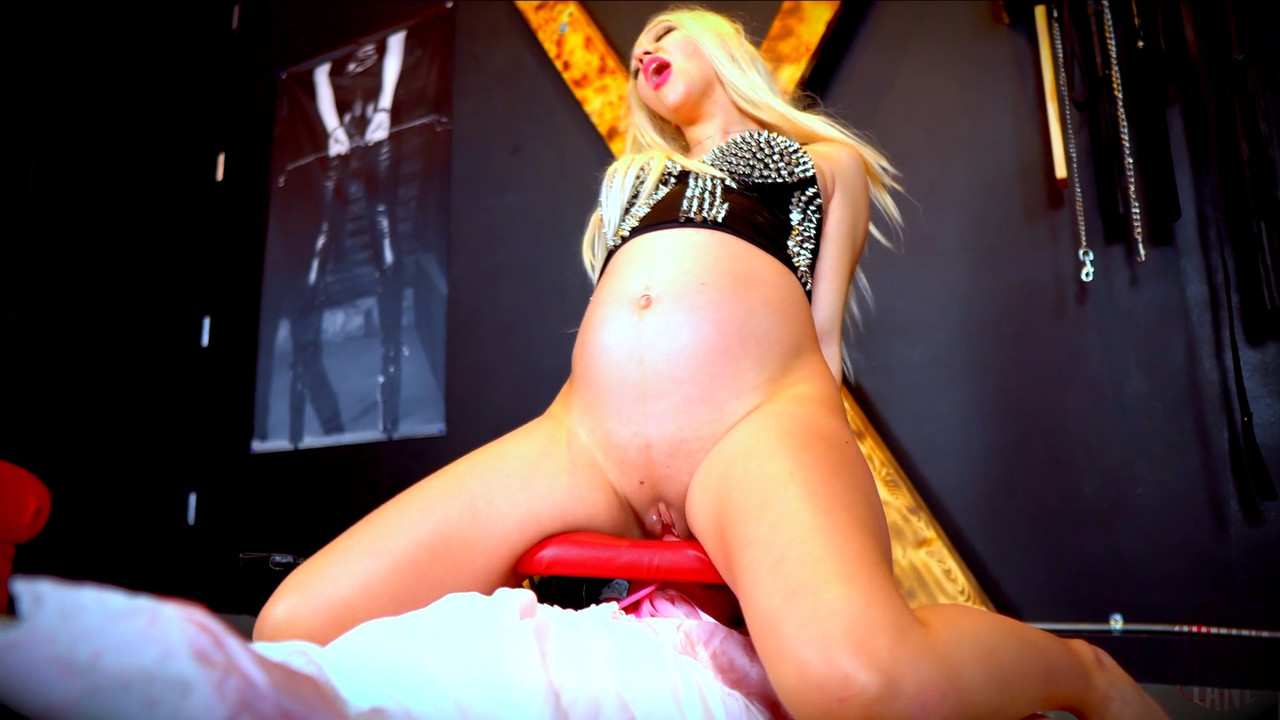 Description:
18 Year-Old Mistress Nova, who is 7 months pregnant, thanks to the jerk ex-boyfriend. He convinced Her to stop taking the pill and said he wanted to raise a family with Her, then abandoned Her and started insulting Her on social media, calling Her a whore. But Her Dominatrix friend, Master Silvermist, enslaved and sissified the wimp, making him a her, and her a maid. Soon,the sissy bitch will also be a nanny for Mistress Nova's and his own baby.

Mistress Nova has now taken things a step further, and decided that Her sissy cunt needs to revert to little-girlhood to become a proper feminine servant. So She has dressed the sissy as baby girl, wearing an adorabl pink bloomer baby dress, ruffled bloomer panties, a bonnet and even has a pacifier securely strapped in Her 'whore' mouth and her head locked in a smotherbox. Mistress Nova shuffles into the dungeon wearing just a pair of bright red panties and a black studded bra-top.

'Oh my god sissy! I just got the fucking of my life, I couldn't stop cumming on his huge fucking cock-it must have been 9 inches…nothing like your little 'peanut', which is more like a clit. Don't worry though, it's never getting near mine, or ANY other pussy, ever again.'

She prances over to the smotherbox and straddles it:

'My pussy is filled with real-man cum, sissy. You're going to suck and lick out every single drop or I'll just snip off that little peanut with some scissors and be done with it'

She takes the pacifier out of his mouth and drops Her pussy down onto his face, cum immediately starts dripping out of Her and onto his face.

'Stick out your fucking tongue, bitch. Lick it up, suck it out!'

She pulls the panties aside and starts shoveling the gloppy, stringy cum out of Her beautiful, shaved but well-fucked pussy. A big drop lands on the sissy's face and She kindly scoops it up with Her finger to shove it down the throat of the sissy. She starts yelling at the bitch to hurry up, and starts to ride her face harder and harder. She suddenly stands up and turns around, revealing a cum-soaked ass, with drops coming down Her ass crack:

'Oh, I forgot to tell you, panty-waist. I let him fuck My ass too, so you get a yummy CHOCOLATE creampie too. Only the best for my baby girl! Now suck that cum from my ass and get every fucking tadpole'

She finally turns back around and cums on his face, grinding into him and screaming in ecstasy, while the sissy remains bound and chaste. She stands up and walks away, telling her:

'Damn, that felt good. Makes me want to get fucked again. I'll be back soon, bitch, stay thirsty'

Category: SISSY TRAINING
Related Categories: CUM EATING INSTRUCTION, PUSSY EATING, CREAMPIE, ASS EATING, FACE SITTING.
Keywords: sissy cuckold, mistress nova, sissy baby girl, locking pacifier, sissy baby dress, cum eating cuckold, sissy cumdump, sissification, enforced feminization, sissy cum eater, cum eating instructions, cum feeding, face fucking, anal creampie, sissy slave training.

Published date: 1/7/2022
Starring: Mistress Nova
femdom-blog.cc-01368.mp4
File Size : 487.47 MB
Resolution : 1920×1080
Duration : 00:10:07
Video : H264 (Main) :: 6564 kb/s, 23.98 fps
Audio : AAC (LC) :: 164 kbps, 48000 Hz, 2 channels :: Und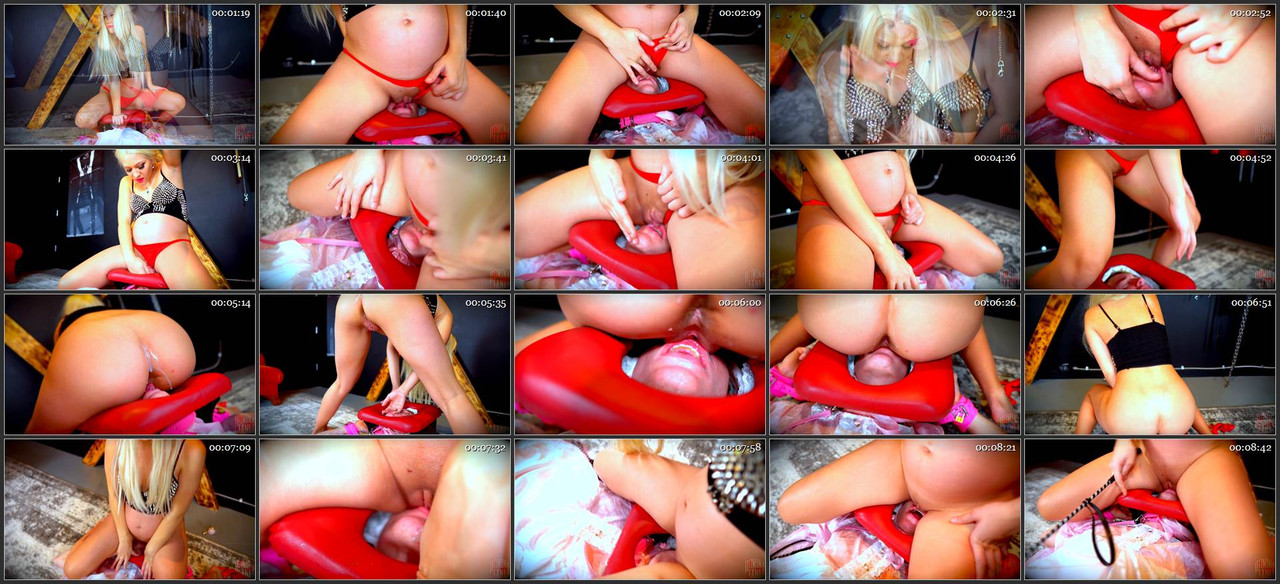 Download or WATCH ONLINE – 487.5 MB