DOMINA PLANET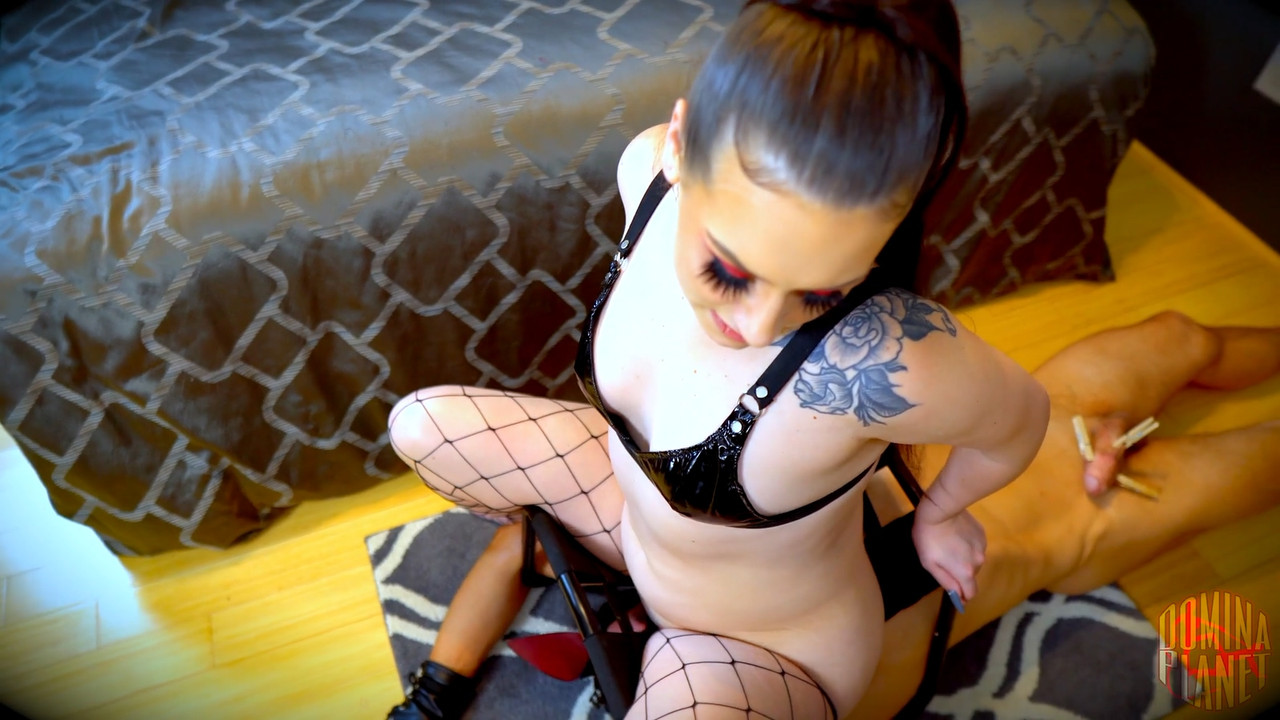 Description:
Goddess Abigail has Her pet slave in bondage mittens, a pet harness, and with his pathetic face in a bouncy-chair, awaiting its owner. She strolls in wearing a black PVC bikini. She immediately straddles the slave, and looking down at him says:

'Today slave, you're gonna learn the REAL power of pussy. Not just because you can't resist it and will do anything to get it, no, I mean my pussy can take your life if I choose. You need to understand this because your worthless noodle will never enter a woman's pussy again, let alone this one. I only took your chastity off to torment your little birth defect while you pleasure my perfect flower'

She tells the slave to kiss Her PVC covered pussy, again and again, She starts bouncing up and down on his face. She finally takes them off, exposing Her perfect, shaved pussy. She gets back in the chair with Her big ass facing him and mashes the lips of Her pussy over his nose and mouth, putting all of Her weight on his head, pinning him. She does this off and on, leaving him gasping for air each time.

She gets up and turns around, lowering Her bald pussy onto his face:

'Stick out your fucking tongue, bitch!'

She spreads the lips of Her inner labia open, rubbing Her wet pussy on his nose, making it shine with Her delectable pussy nectar. She suddenly slams down onto his face completely and reaches down to push Her hood and labia over his nostrils, ensuring that he can't get a single molecule of air:

'No cheating, bitch. This pussy owns your worthless ass, and you will respect it and all pussy's as an inferior male.'

She keeps Her pussy sealed over his airways and starts counting down:

'I think you can stay under there for 15 seconds at least with no air. But I warn you, keep that FUCKING TONGUE moving in and out, or I'll add 15 more seconds. GO'

She keeps doing this, working up to 30 seconds, having little mini-orgasms along the way as the slave furiously licks inside Her. When She lifts up from his face, strings of pussy cream trail from Her pussy and his mouth. She finally seems to wear him out and storms out, promising to return with something 'more challenging'…

Category: PUSSY WORSHIP
Related Categories: FACE SITTING, PUSSY EATING, PUSSY CONTROL, ASS SMOTHERING, SMOTHER.
Keywords: pussy slave, face fucking, pussy domination, pussy smothering, smothering, breath control, pussy lip smothering, ass smothering, goddess abigail, pussy whipped, pussy juice drinking, nose fucking, pussy teasing, pussy kissing, pussy worship.

Published date: 12/10/2021
Starring: Goddess Abigail
femdom-blog.cc-01181.mp4
File Size : 523.92 MB
Resolution : 1920×1080
Duration : 00:11:23
Video : H264 (Main) :: 6258 kb/s, 23.98 fps
Audio : AAC (LC) :: 163 kbps, 48000 Hz, 2 channels :: Eng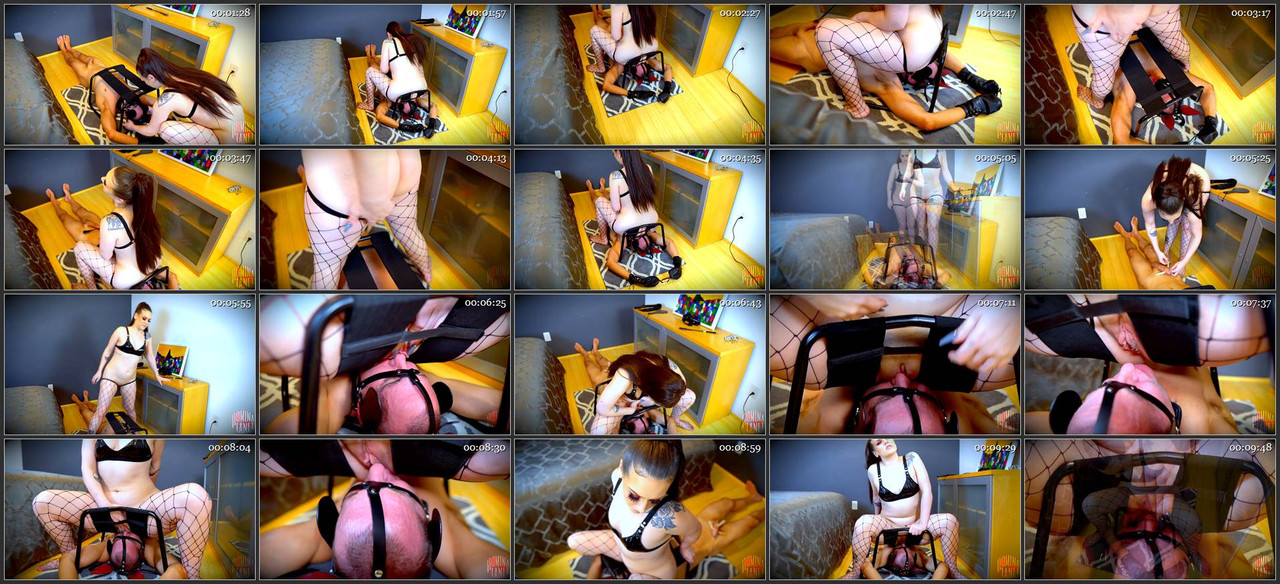 Download or WATCH ONLINE – 523.9 MB