DOMINA PLANET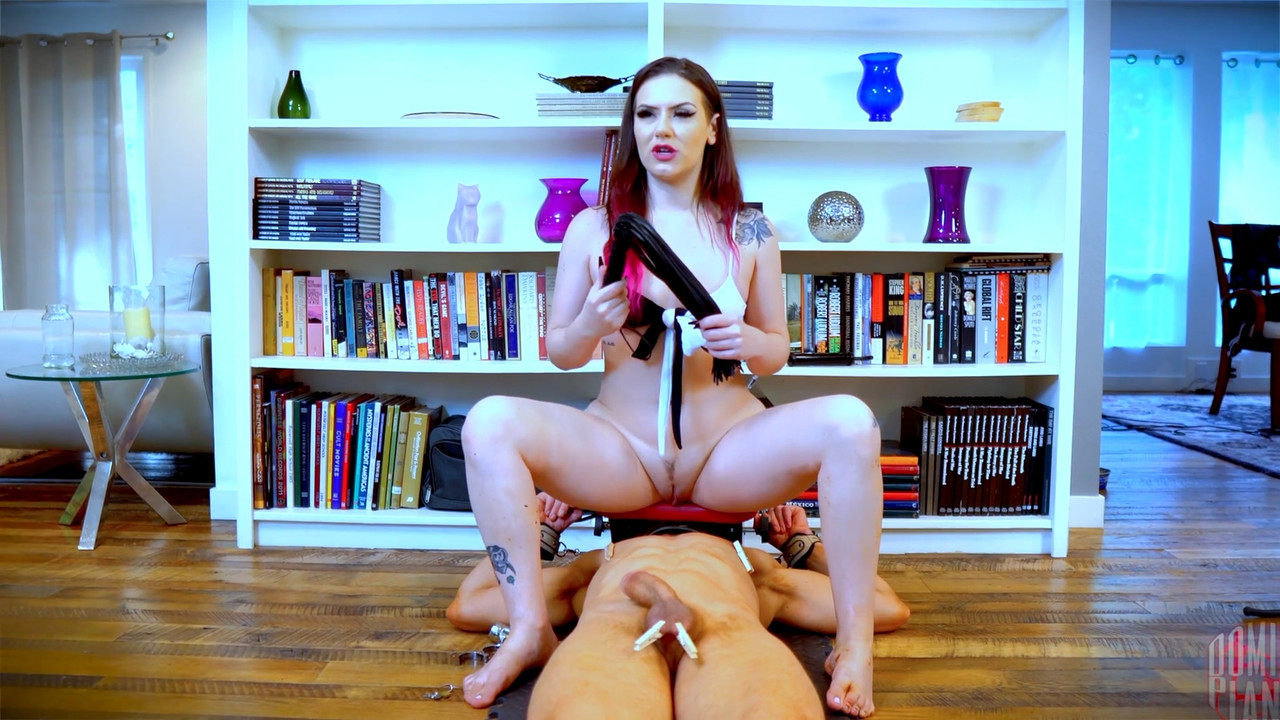 Description:
Goddess Abigail has had Her slave's face strapped into the smotherbox for a while, after already having a fun, breath-control, and smothering session with the wimp. All of that gasping and choking got Her turned on, so She's taken off the bottoms of Her bikini and is ready to have the slave lick Her sweaty, unwashed holes clean after sweating in Her sauna that morning and not showering, plus getting fucked by Her boyfriend the night before. She walks over to the prone slave and straddles the smotherbox, flaunting Her sweet shaved pussy in its face, then attaches painful clothespins to his nipples:

'You're a crotch cleaner to me, bitch. First, you're gonna clean my dirty, sweaty asshole and then my sweaty, smelly pussy that should still have some stale cum from Jerome last night in there'

She lowers Her ass to the slave's face and spreads Her perfect round ass cheeks wide, exposing Her brown starfish:

'TONGUE OUT!'

Keeping Her asshole spread open with both hands, She sits Her open asshole down onto the slave tongue:

'…and fucking keep it out!'

She moans a little as the wet, warm, slave tongue pushes past Her sphincter muscle and enters Her rectum. She starts to roll back and forth on the slave tongue. Faster and faster, until She's bouncing up and down on his tongue like a pogo stick, screeching at him to keep his tongue out as it plunges in and out of Her pried-open asshole.

'Now you're gonna suck out My sweaty nasty pussy and make me cum, bitch. That's all you are to me-a pussy and ass cleaning garbage disposal. Now LICK, and you better make me cum or that chastity is never coming off'

He starts lapping away at Her already soaking-wet pussy, obviously turned on by the ass eating and face fucking. She starts to pump the smotherbox pillow up higher, sealing the slave's face mouth, and face to Her pussy with the pressure. She starts to rock faster, as his tongue is now making slurping noises as She starts to cum all over his face. She keeps getting wetter and wetter, as She starts furiously slapping Her pussy back and forth, his face shining and soaking wet with Her sweet pussy cream.

'Oh fuck, that was good, bitch. But you're not done yet. My asshole is jealous now…'

She stands up and turns around, spreading Her big ass cheeks wide:

'TONGUE OUT!'

Category: FACE SITTING
Related Categories: PUSSY WORSHIP, ASS EATING, PUSSY EATING, ASS WORSHIP, SMOTHER.
Keywords: face fucking, pussy slave, ass slave, ass eating, pussy juice bubbles, chastity, cbt, clothespins on nipples, clothespins on balls, face riding, pussy whipped, smother box, pussy cleaner, ass cleaner, goddess abigail.

Published date: 1/27/2022
Starring: Goddess Abigail
femdom-blog.cc-01183.mp4
File Size : 434.51 MB
Resolution : 1920×1080
Duration : 00:10:05
Video : H264 (Main) :: 5848 kb/s, 23.98 fps
Audio : AAC (LC) :: 164 kbps, 48000 Hz, 2 channels :: Und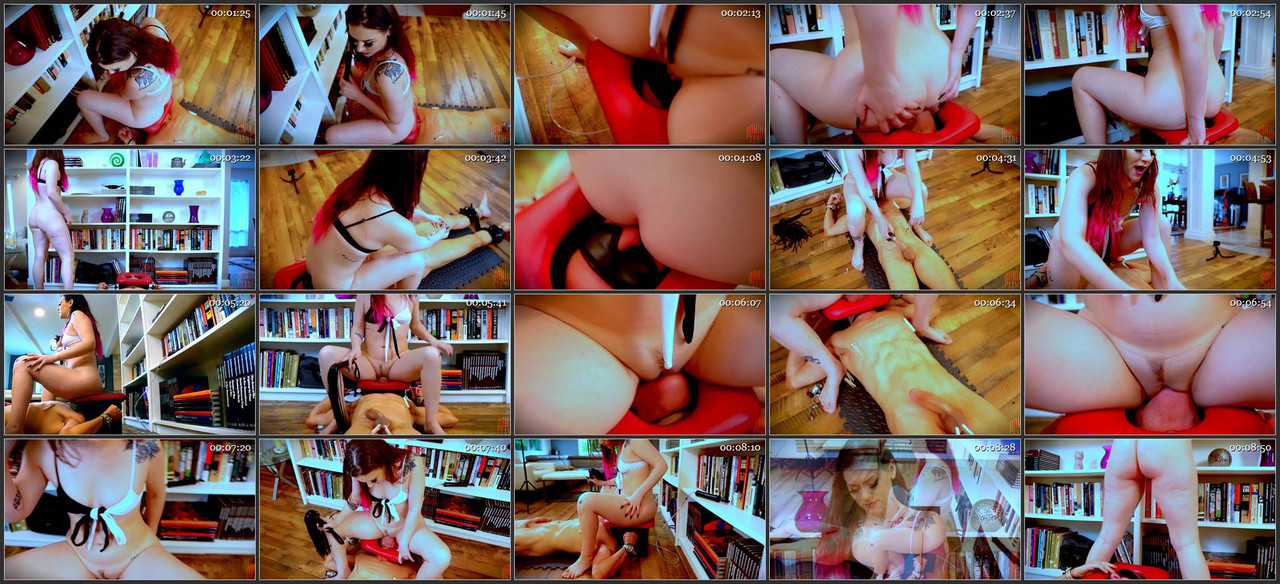 Download or WATCH ONLINE – 434.5 MB
Visited 1 times, 1 visit(s) today