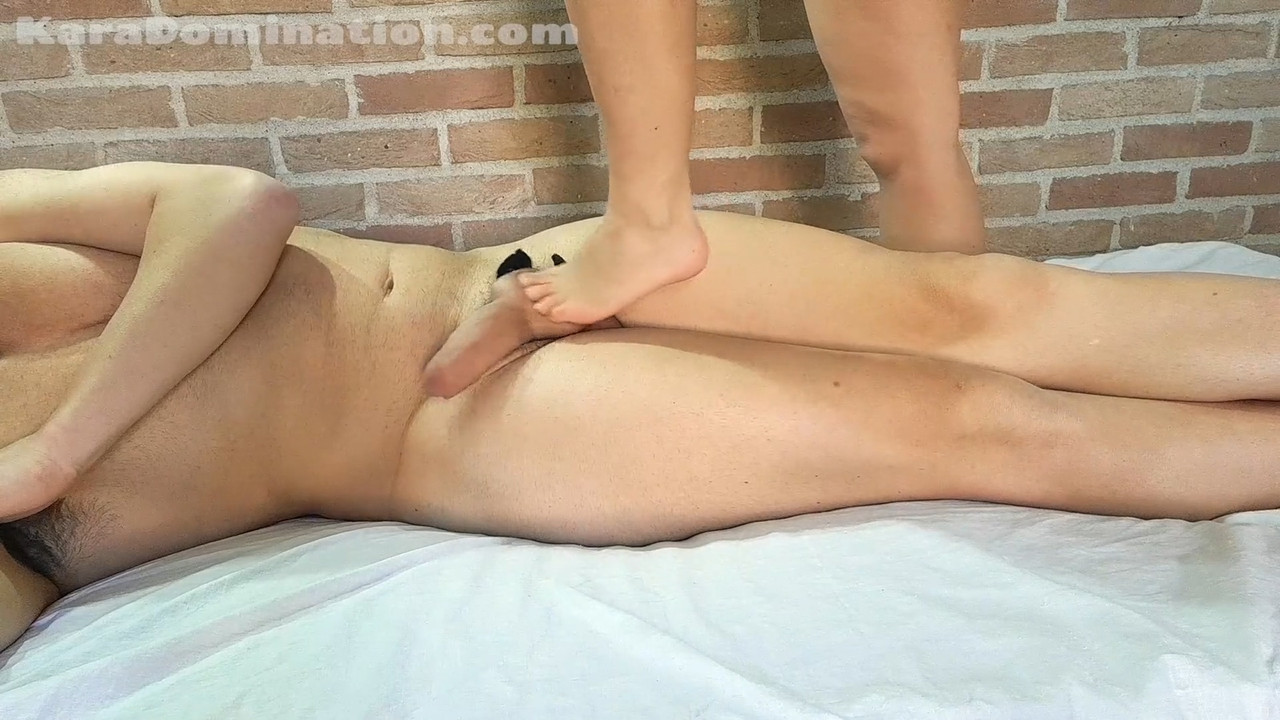 Description:
I like to flatten a slave under my feet.
This time I start with white flat sneakers and black pantyhose ankle socks, with him naked and tied up.
I start stomping his cock and playing with his balls with my shoe tip. Finally, I step on his right ball as a doormat to climb up upon him full weight.
And so the real trampling begins, and you can hear the slave's pain, while I walk all over him and his balls. You know, I like to stomp and trample, but this time I enjoy myself with some small but painful jumps on his groin.
I step up and down from my slave several times, kicking and stomping his balls with the tips and soles of my shoes.
Time to really feel those balls under my (gorgeous, you'll see) feet, so I take it slowly putting off one shoe at a time, making them drop on the balls, and using them as a spanking paddle.
For letting my slave breathe a bit, I let him smell my feet, while I keep tormenting his balls here and there. And trampling again!
At one point one of my socks gets ruined by rubbing against the velcro of my slave's binding, and so he and his balls get beaten hard, as fair punishment.
I keep trampling and jumping on cock and balls, sometimes teasing his cock with short footjobs. The slave is already very tested, unable to bear my weight anymore, he turns on his side.
But as you know I don't get softened easily, and I exploit this position for even more stompings, kicks, and trampling, putting my socks off in the meanwhile and giving one of them to my slave to eat (to shut him up a little). The other one goes for binding balls and cock, for enhancing his pain even more.
This cruel play goes on, with stomps, trampling, toes torment, binding and unbinding, until I finally decide that, for today, it's enough for my slave (note: I remained soring on the ground for about half an hour after my rightful beating… I loved to tease and torment him again during this time, but alas is not on been filmed)

—–

Category: BALLBUSTING
Related Categories: TRAMPLING, BALL STOMPING, FEMALE DOMINATION.
Keywords: cock trample, cbt, bratty step-mom, milf, feet, ball kicking, small feet, mistress.

Published date: 3/13/2021
Starring: Goddess Kara
femdom-blog.cc-01374.mp4
File Size : 433 MB
Resolution : 1920×1080
Duration : 00:13:00
Video : H264 (High) :: 4393 kb/s, 30.00 fps
Audio : AAC (LC) :: 254 kbps, 48000 Hz, 2 channels :: Und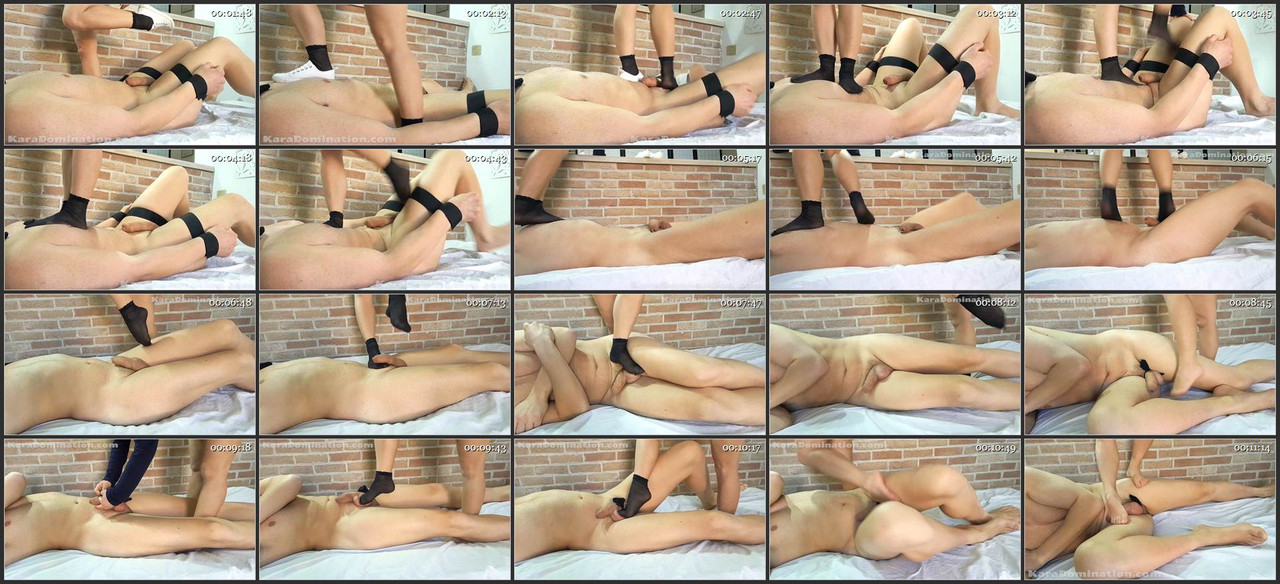 Download or WATCH ONLINE – 433.0 MB
Visited 3 times, 3 visit(s) today