DOMINA PLANET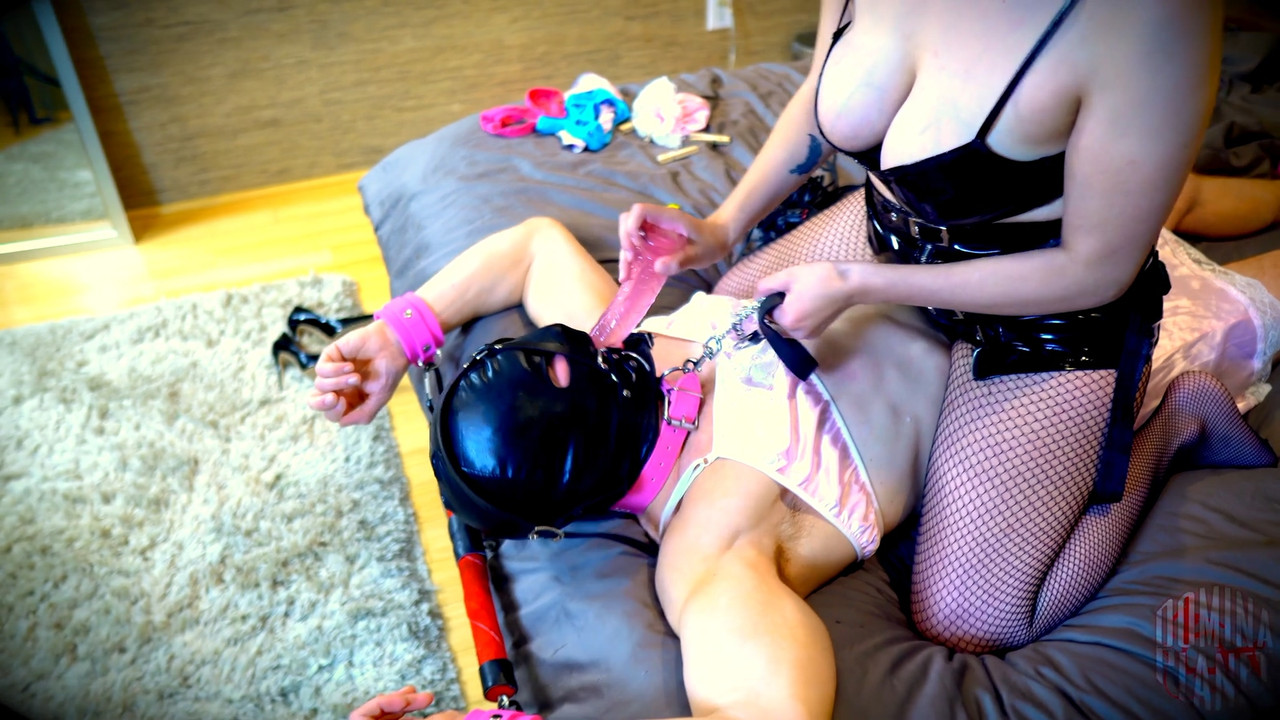 Description:
Queen Irene has a new sissy She's been training for a little while and is ready to take more advanced steps with the wimp. She has broken him, now a 'her', and made the sissy renounce all masculinity, wear only female clothes, pegged her daily, put her in chastity for longer and longer times, only allowing orgasms when anally penetrated, etc.

Now, She wants to take things further…much further actually and to pay for it, She is going to whore the bitch out. She's going to employ the sissy as a maid at a sleazy motel to suck cock for money. She needs this in order to pay for more advanced feminization procedures, like breast implants. So She is going to make the bitch eat loads of cum every day. She kicks things off by waking the sissy up after the bitch slept the night while in pink sissy lingerie, a bondage hood, cuffs and collar as well as spreader bars to make the sissy completely helpless.

Queen Irene walks in wearing a sexy black PVC top that barely contains Her exploding rack and a tight, short black PVC buckle skirt. She is carrying a piece of toast, which, unbeknownst to the slave, She has coated with the slimy cum from a used condom Her boyfriend-of-the-month just left after fucking Her that morning. She coats it and tells the slave:

'I have your breakfast slave, it's just toast, but you have a special butter topping'

He starts eating it unsuspectingly, screwing up his face at the foul taste. He asks what it is but She just tells him to shut up and eat. Finally, when there's just a bite or two left, She tells him She's gonna put some more special 'sissy butter' on the toast. She climbs on top of him and straddles his chest. She pushes out some more gooey white cum onto the toast in front of the slave's face. He screams and tries to get away, but She viciously slaps him across the face, making him cry in pain as She crams the drenched, cum-soaked toast into his mouth, making sure he chews it and swallows it.

Then She squeezes out the last few drops before pulling out an 8-inch pink dildo:

'You better get used to that taste cunt, because you're gonna be my little sissy maid whore. Sucking cock for $20 a pop! Your pussy ass is next, bitch. But first things first! You need to start earning your keep, bitch. Do you think making you so pretty is cheap? Open up, whore'

She starts plunging the dildo in and out of the bitch's mouth, deeper and deeper. She clips a leash onto her collar:

'You can't get away from my cock, bitch! Take it! Take it down your whore throat!'

The sissy is desperately trying to get away from the cock, retching, choking and crying, but She dick-whips the bitch across the face HARD, stunning the bitch. She puts a cruel spider gag in the bitch's mouth, making Her mouth stay in a larg O – a perfect size to put a big cock through.

She starts plunging the cock into the throat of the sissy, making her buck, retch, choke, plead, but to no avail. Queen Irene will never stop until She has bitched the sissy out completely. Her dirty panties are next.

Category: SISSY TRAINING
Related Categories: FEMINIZATION, GAGGING, CUM SWALLOWERS, DILDO SUCKING, SISSY SLUTS.
Keywords: humiliation, queen irene, cum toast, cum eating, used condom sucking, sissification, feminization, dildo gagging, bitch training, sissy whore training, complete emasculation, cock sucking training, dick whipping.

Published date: 12/2/2021
Starring: Queen Irene
femdom-blog.cc-01449.mp4
File Size : 423.25 MB
Resolution : 1920×1080
Duration : 00:09:04
Video : H264 (Main) :: 6350 kb/s, 23.98 fps
Audio : AAC (LC) :: 163 kbps, 48000 Hz, 2 channels :: Und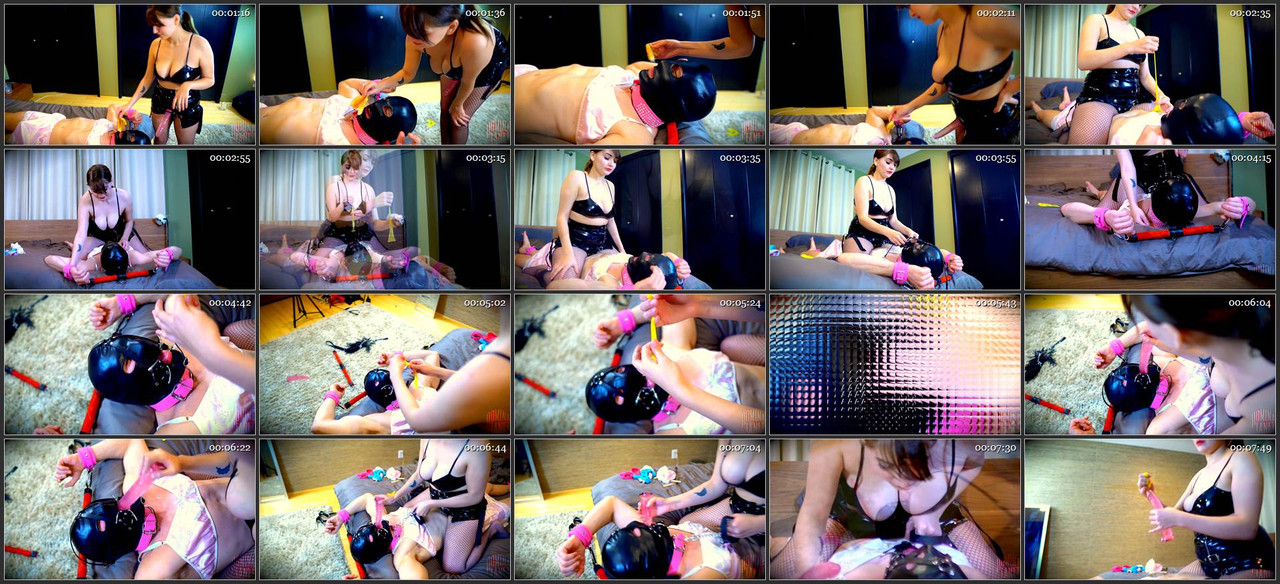 Download or WATCH ONLINE – 423.2 MB