DOMINA PLANET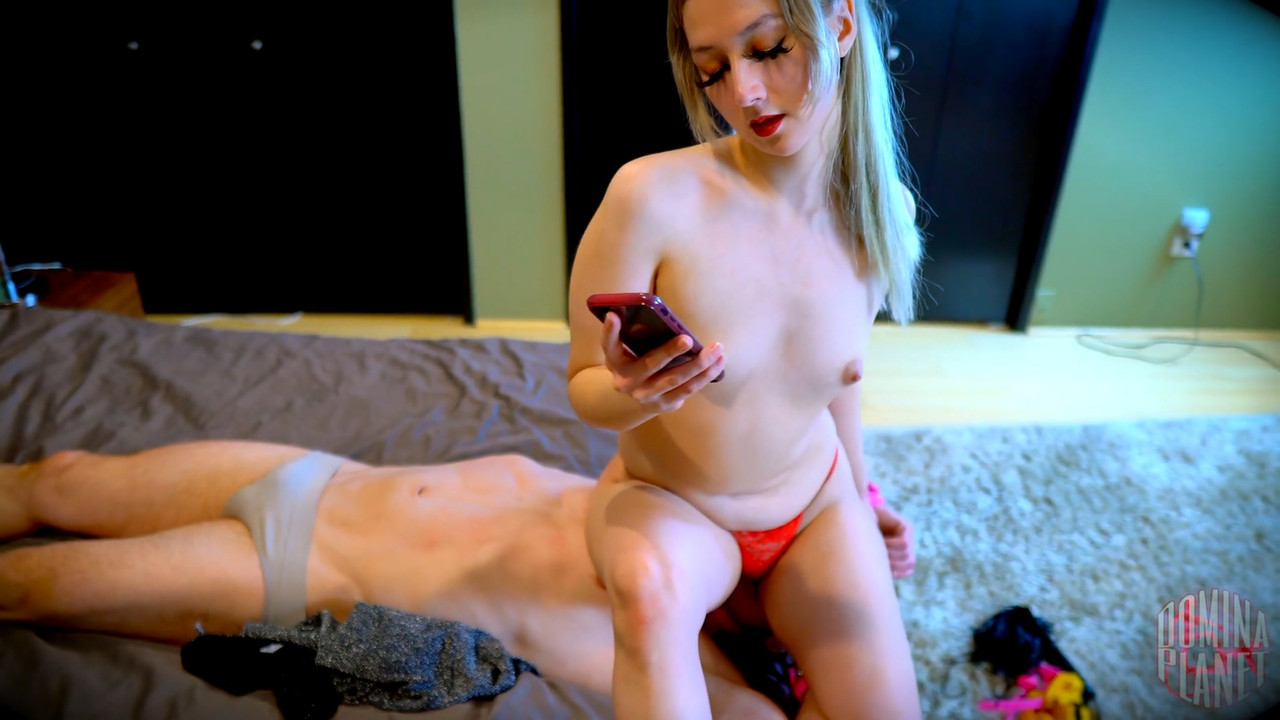 Description:
Mistress June caught Her cable guy sniffing Her dirty panties and enslaved him to Her feet, and made him clean the soiled crotch of Her dirty panties. Now, She wants to continue his panty-slave education. She comes in, still dressed in Her sexy silver evening gown and bright red pumps. She quickly takes off Her dress and shoes, clad only in Her sexy, bright-red g-string panties and no bra. Her puffy nipples on display invitingly:

'Allright bitch, now you"re gonna get a front row seat for my panty lecture. Oh, and you don't need to worry about breathing while you're under me…you won't be able to!'

She straddles his body and sits with Her gorgeous round ass right in his face and sits down suddenly, cutting off his air. She just giggles and wriggles around on his face, massaging Her clit and smiling with joy.

She gets off his face briefly to tell him:

'Now bitch, you're gonna suffer under my perfect pussy and ass for longer and longer periods of time. You will be servicing and cleaning me of period, creampies, discharge, sharts, you name it. If it comes out of Me, it's going into you'

She sits back down on his face, sealing his airways as She grabs his chained wrists that are flailing uselessly:

'We'll start with 15 seconds and work up'

She tries a variety of different positions. When he complains, She viciously slaps him, rocking his head back and causing him to scream in pain and start crying. She of course, shuts him up by smothering him with Her moistening pussy; She gets off on his suffering.

She gets up to 45 seconds, and when She gets off his gasping, desperate, begging form, She tells him:

'Now little cunt, you're going to service and clean my dirty, stinky asshole with your tongue. You're gonna go on a tootsie roll treasure hunt'

Category: ASS SMOTHERING
Related Categories: ASS WORSHIP, ASS SQUISHING, SQUASH/SMOTHER, FACE SLAPPING, ASS GRINDING.
Keywords: ass smothering, mistress june, facesitting, face slapping, panty smothering, panty slave, dirty panty cleaning, breath control, ass grinding, ass kissing, squash, smother, smother bitch, female supremacy, face sitting.

Published date: 11/19/2021
Starring: Mistress June
femdom-blog.cc-01180.mp4
File Size : 336.5 MB
Resolution : 1920×1080
Duration : 00:08:28
Video : H264 (Main) :: 5379 kb/s, 23.98 fps
Audio : AAC (LC) :: 165 kbps, 48000 Hz, 2 channels :: Eng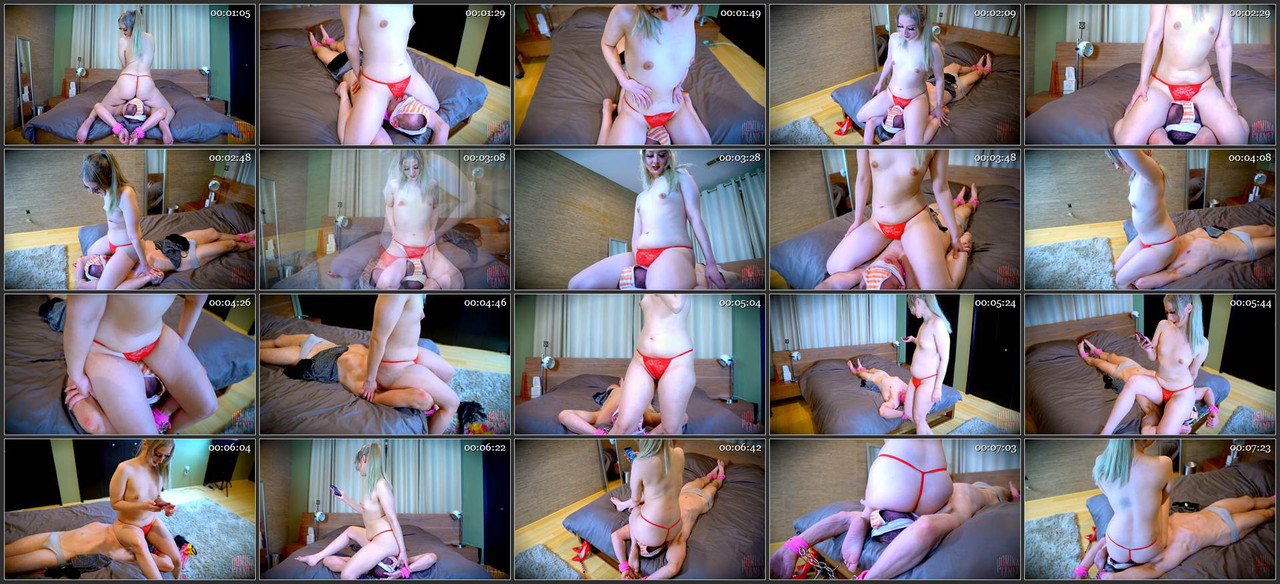 Download or WATCH ONLINE – 336.5 MB
Visited 1 times, 1 visit(s) today