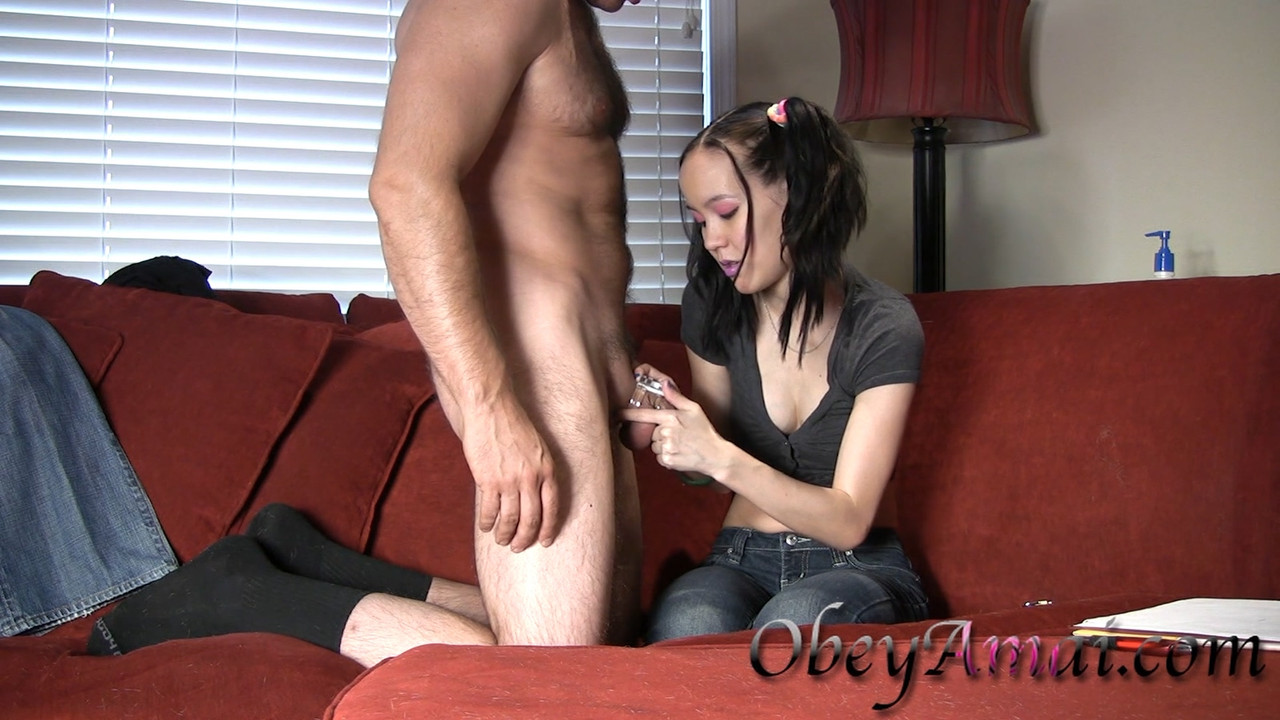 Description:
In this clip I actually break up my loser boyfriend on camera! I let him know how inadequate he's been. He's a fucking chronic masturbator and he'd rather do that than fuck me! Can you imagine? What an idiot! You can truly see the desperation and sadness in his eyes as I dump him, lol. So I offer him 2 choices…. he can either leave, or stay with me as my slave. I let him know that if he stays he will support me financially, be locked in chastity, and be my video slave.
You can see what he chose….lol

And to make matters worse I blackmail-fantasy him by handing him a contract/model release so that I can film him and make money off of humiliating him. He worships the ground I walk on and would do anything for me. Then the fun really begins… I start to stroke his cock, getting him so turned on. But what he doesn't realize is that I'm only teasing him. I tell him he's not a real man as I stroke his cock one last time… He's about to get the biggest denial of his life as I pull out his new chastity device and start to lock him up…..

I start out by stroking him one last time, making him tell me that it's my cock now. Then I lock his dick up and take the key and wear it around my neck for him to see as a constant reminder. He has no idea how bad being in chastity is going to fuck with his mind. He promises to obey and worship me forever. I tease him with the key as he begins to realize the gravity of the situation.

Then I make him sign the contract. He has no idea what he's just gotten himself into, lol. Now that he's been locked and blackmailed-fantasy, I make him get down and worship my feet. He licks my pretty toes and shows his devotion to me by worshiping at my feet. As he kisses my feet I tell him that his is where he is meant to be, my chastity slave.

Category: CHASTITY
Related Categories: TEASE & DENIAL, FINANCIAL DOMINATION, FEMALE DOMINATION, BLACKMAIL FANTASY, FOOT WORSHIP.
Keywords: tease & denial.

Published date: 3/30/2022
Starring: Princess Amai
femdom-blog.cc-01379.mp4
File Size : 1109.68 MB
Resolution : 1920×1080
Duration : 00:15:01
Video : H264 (Main) :: 10003 kb/s, 29.97 fps
Audio : AAC (LC) :: 317 kbps, 48000 Hz, 2 channels :: Eng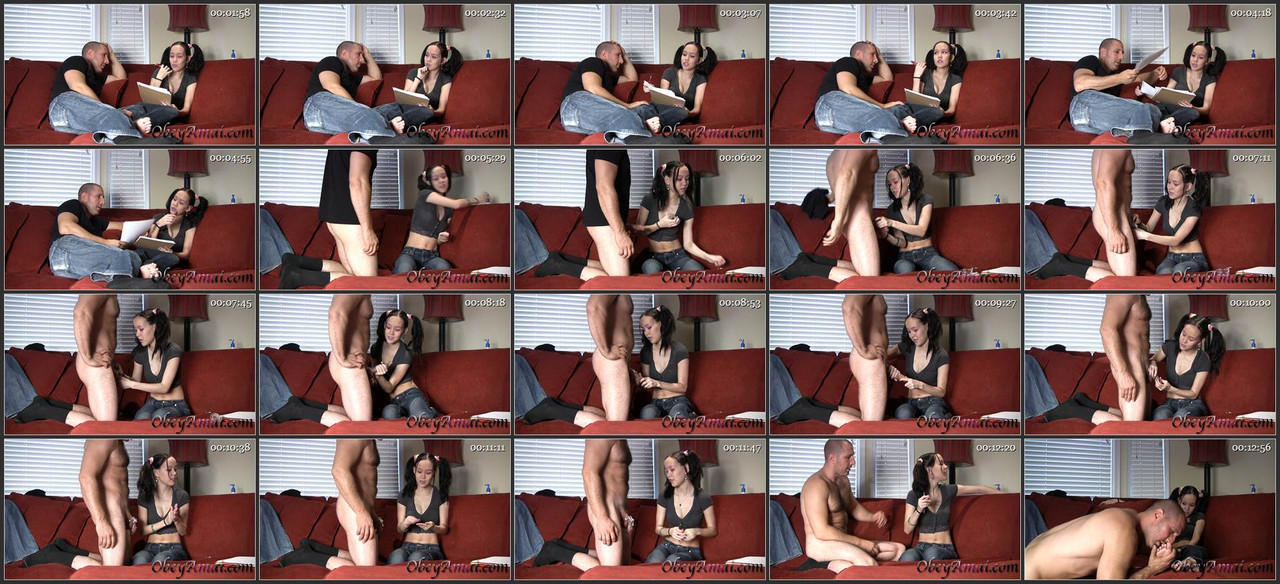 Download or WATCH ONLINE – 1.1 GB