DOMINA PLANET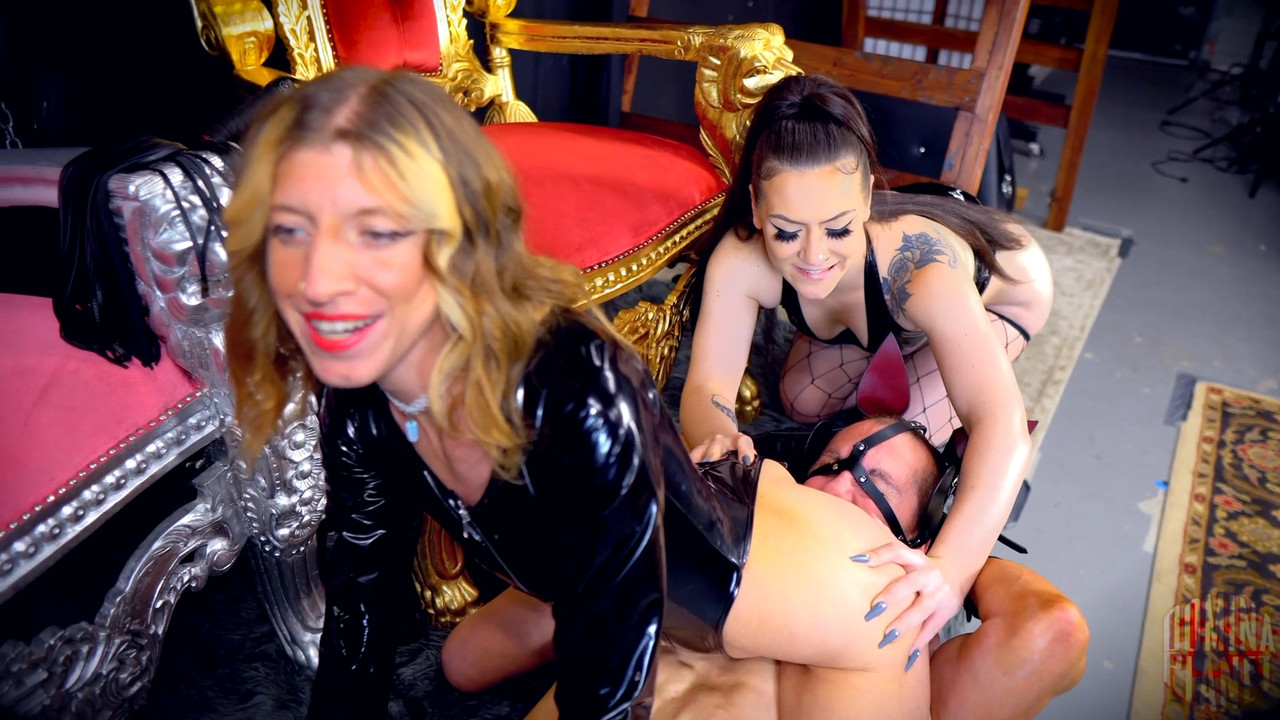 Description:
Goddess Blaze has just broken up with Her boyfriend and is visiting Her friend, Goddess Abigail for some consolation and advice on how to deal with males. She's already had Her slave show Blaze how to properly honor, service and clean Her precious feet. Goddess Blaze is seated on Abigail's slave's chest while the slave kisses Her ass. Goddess Abigail comments:

'Girl, you need to stop looking for a boyfriend and find yourself a slave. Right now mine is kissing your ass, but you can train them to actually lick your dirty ass clean or to do anything else you want, and I do mean anything. Things like clean your pussy and asshole when they're dirty, or be your human tampon, spittoon, urinal, the list is endless!'

But Goddess Blaze seems skeptical, so Abigail summons the slave to Her on his knees. She turn around and spreads Her ass cheeks wide open to reveal Her puckered starfish.

'I'm going to show you how you can get a slave to REALLY worship your asshole. To lick and suck on it like a newborn on a tit, regardless of how filthy it is, or what it's been used for recently. SLAVE, GET YOUR FUCKING TONGUE UP MY ASS'

The slave, who is wearing mittens, leash, collar and a pet harness, immediately complies with a 'woof' and starts drilling his tongue into the gaping hole in front of him.

'Get it in deep pig boy, suck and lick. See what goodies you can find in there…the deeper you go, the sweeter the treat!'

Goddess Blaze seems skeptical, but She gets up from Her throne and walks over to start flogging the slave on his ass while he works. She pushes the back of his head to push his tongue further up Abigail's rectum. The slave starts to piston his tongue in and out of the hole, never taking it completely out though. She asks Blaze if She's ready to give it a try and She's more than eager. She spreads Her perfect round ass open and gapes Her anus at the pig while Goddess Abigail pushes the slave's head into Her open asshole. The slave tongue punches the puckered opening with his warm, wet tongue until it relaxes slightly and pushes through. Goddess Blaze emits an audible moan of pleasure. Goddess Abigail keeps Her head on the back of the slave's head, ensuring that he cannot retreat a single inch.

After a few minutes, Goddess Abigail comes up with a little game. They both lean over their respective thrones and spread their ass cheeks wide open:

'Slave, you are going to tongue fuck out stinky assholes, alternating between the two. First, you will give my ass two tongue fucks, then Goddess Blaze. Next, you will give mine 3 tongue fucks and Her as well, then 4, 5 and so on. Do you think you can handle that, bitch?


The slave, on speech restriction, utters just a simple 'woof' for 'yes'. He snakes his tongue in twice to Abigail, then follows with Blaze while the Ladies count each tongue fuck. The slave gets up to 10 each when Abigail tells him:

'You've gotten as far as you can get inside our holes from that angle, bitch. Get on your back so we can sit on your pathetic face and allow you to probe deeper and try to give us a tongue colonoscopy'

Blaze sits on his face while Abigail spreads Her sweet cheeks so the slave can start digging for gold, when suddenly, Blaze blasts a fart directly into the slave's mouth. The two laugh, while Blaze smothers him to ensure he breathes in every last bit:

'How's that smell, slave? Get used to it'

Category: FACE SITTING
Related Categories: ASS WORSHIP, DOUBLE DOMINATION, ASS LICKING, ASS SPREADING, ASS EATING.
Keywords: ass slave, goddess abigail, goddess blaze, anal tongue fucking, ass kissing, ass spreading, fart smelling, anal sucking, ass cleaning, ass pig, facesitting, ass smothering, double domme, ass tasting, face farting.

Published date: 1/27/2022
Starring: Goddess Blaze, Goddess Abigail
femdom-blog.cc-01369.mp4
File Size : 581.8 MB
Resolution : 1920×1080
Duration : 00:11:44
Video : H264 (Main) :: 6750 kb/s, 23.98 fps
Audio : AAC (LC) :: 167 kbps, 48000 Hz, 2 channels :: Und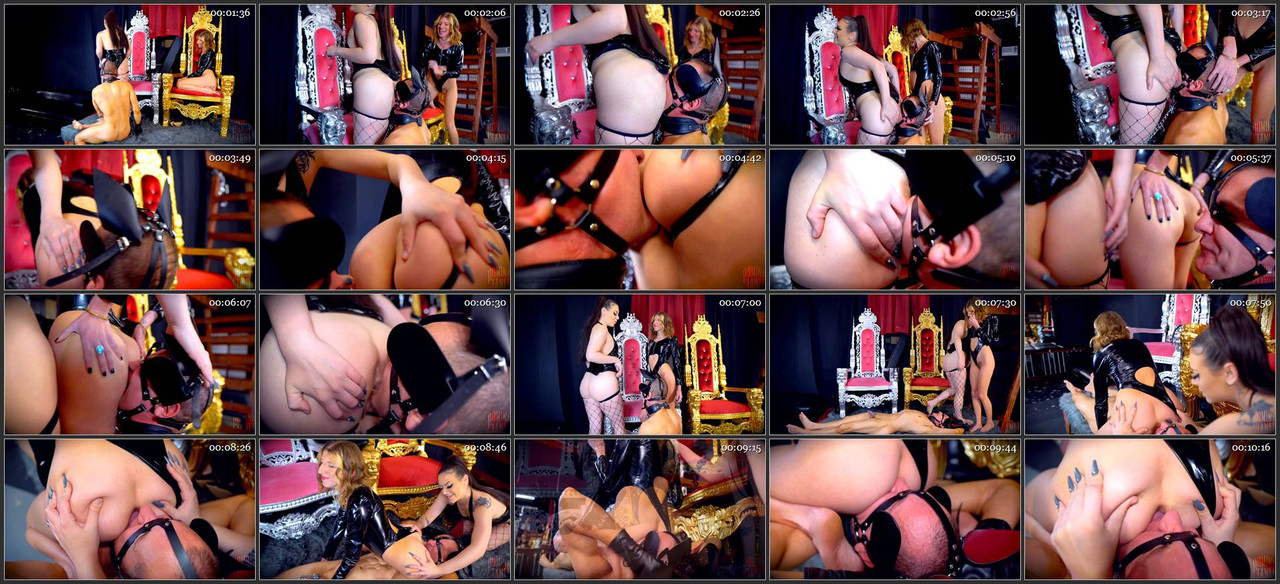 Download or WATCH ONLINE – 581.8 MB