OLIVIA ROSE FETISH
Download "Step Brother Sock Stroke" from K2S
Download "Step Brother Sock Stroke" from TezFiles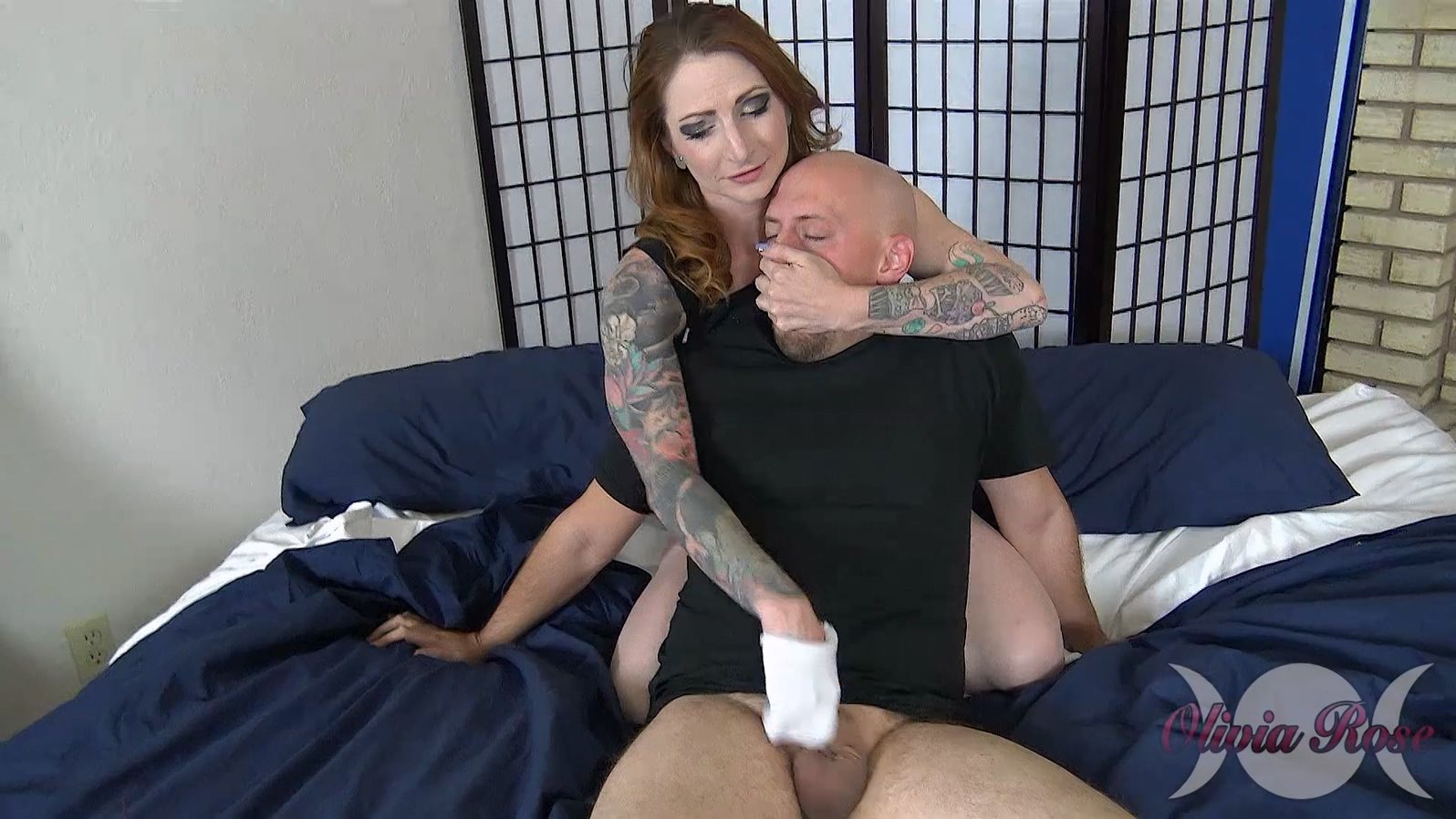 Description:
Olivia's step brother is fast resting in bed. She decides to wake him up with her smelly white sock by shoving them in his face and laughing. He gasps for air, not sure what is exactly going on. Olivia is so tired of him being an asshole. If step-mom and step-dad even knew half of what he did he would be in so much trouble. She knows he has a thing for dirty and smelly socks. She just keeps shoving them under his nose. She loves how he struggles underneath them. She is constantly finding her socks in his room, gross and encrusted from doing who knows what with them.

She then starts rubbing them all over him. She knows these socks make him super excited. She then takes off her socks and shoves them on his face, stuffing one of them in his mouth. The socks are super sweaty. Olivia makes him take off his pants and starts stroking his cock with one of them. She says if she strokes him to completion she won't tell on him. She rubs his cock with her dirty sweaty socks over and over again, while smothering him with her other hand, until he comes everywhere.

Category: SOCKS
Related Categories: SOCKJOBS, SMELL FETISH, SOCK SMELLING, HAND OVER MOUTH, HANDJOBS.
Keywords: olivia rose, smelly docks, dirty socks, cum shot, male orgasm, stinky feet.

Published date: 10/14/2016
Starring: Olivia Rose
File Name : mixed-femdom-blog.cc-10569.mp4
File Size : 1544.02 MB
Resolution : 1920×1080
Duration : 00:11:09

Visited 15 times, 15 visit(s) today